Opens in a new window
Opens an external site
Opens an external site in a new window
Opens an external site in a new window
Developing 'Breakaway' Tsunami Resistant Buildings
Published on December 11, 2017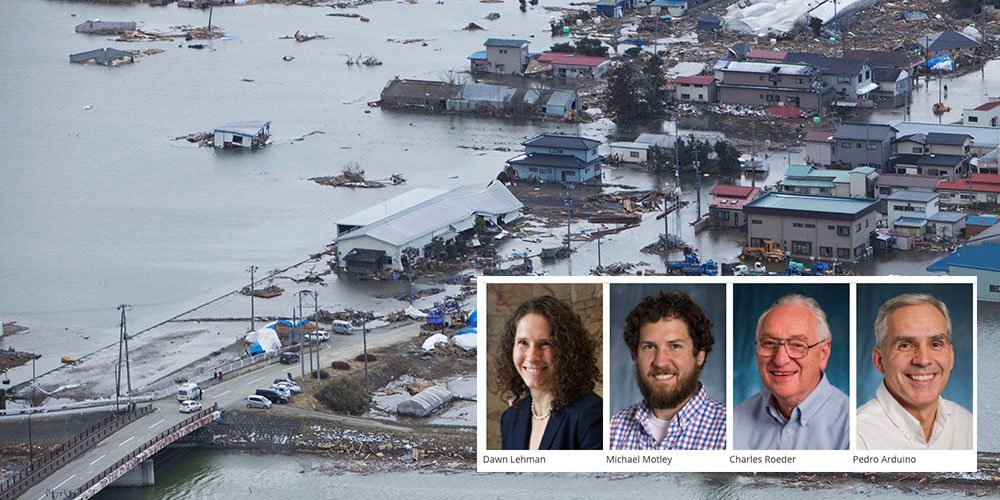 The best designs can also be the most surprising. A promising new concept for tsunami resistant buildings features breakaway walls and floors on lower levels that, when removed by forceful waves, strengthen the structure and better protect occupants seeking safety on higher floors.
Thanks to a $1 million National Science Foundation Civil, Mechanical and Manufacturing Innovation grant, civil engineering researchers at University of Washington will be developing a new structural system to better protect communities during tsunamis. The research project, Vertical Evacuation Structures Subjected to Sequential Earthquake and Tsunami Loadings, will be led by professor and principal investigator Dawn Lehman and co-investigators Michael Motley, Charles Roeder and Pedro Arduino. The researchers bring together expertise in structural earthquake engineering, tsunami engineering and geotechnical earthquake engineering.
The research is timely, with a major subduction zone earthquake predicted for the Pacific Northwest. An earthquake of this magnitude could trigger a tsunami, which would hit coastal communities the hardest.
Read the FULL STORY.
Related Links
---