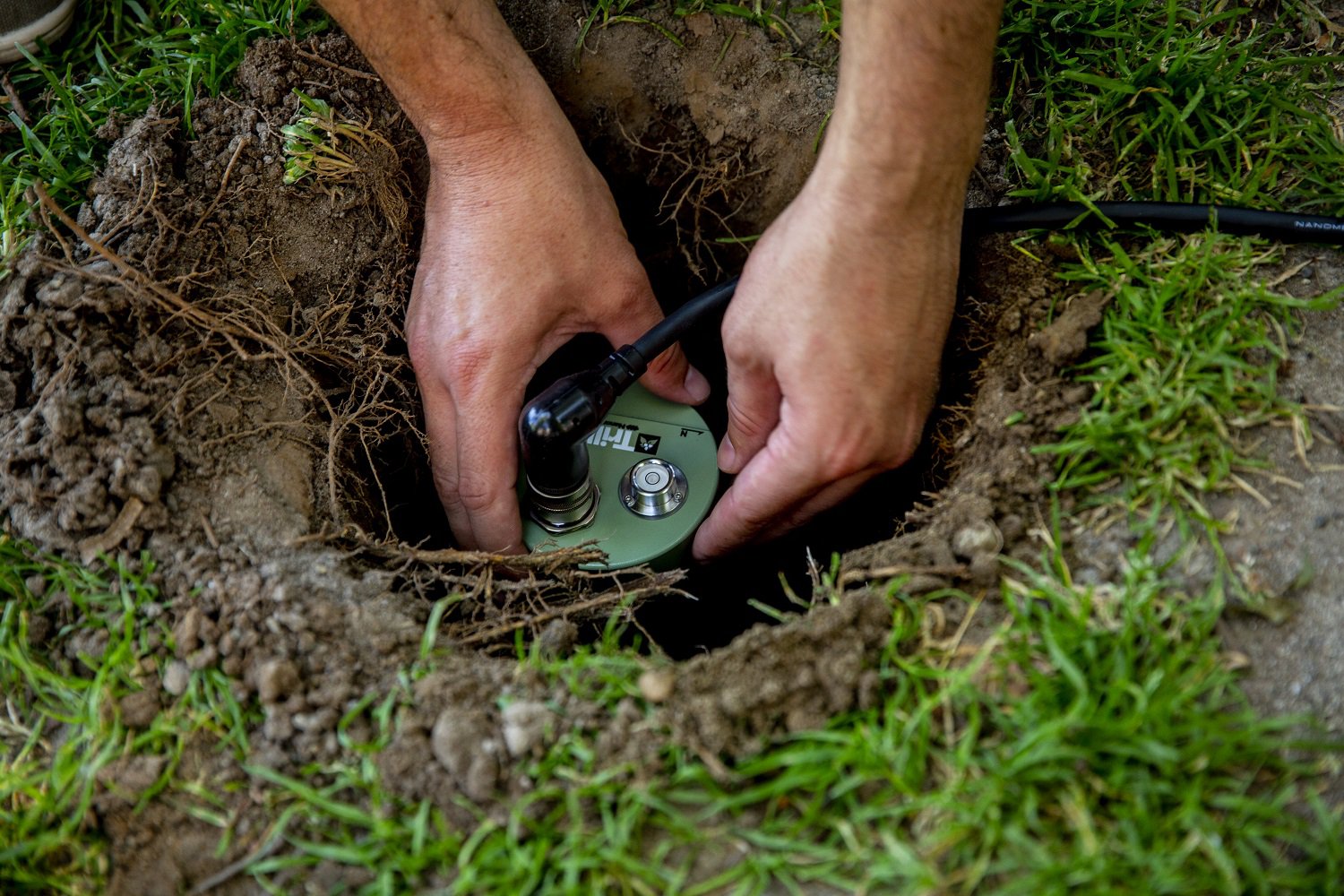 August 29, 2018 — The NHERI Natural Hazards Reconnaissance facility, known as the RAPID equipment facility, will be officially operational on September 1, 2018.
The facility, headquartered at the University of Washington, has a mission to provide investigators with equipment, software, and support services needed to collect, process, and analyze perishable data from natural hazard events. The facility is directed by Joe Wartman, professor of geologic hazards in the College of Civil & Environmental Engineering at the UW.
"After two years of site planning, equipment commissioning, and user training, the RAPID facility is now beginning to support reconnaissance field missions. Our state-of-the-art instrumentation portfolio will enable investigators to conduct next-generation natural hazards and disaster research, with the ultimate goal of reducing the adverse impacts of these hazards and to improving community resilience," Wartman said.
Tools for deployment
The RAPID offers an extensive equipment portfolio for research in natural hazards, such as earthquakes, hurricanes, tsunamis and tornados. The equipment is available for the engineering, geoscience and social science communities.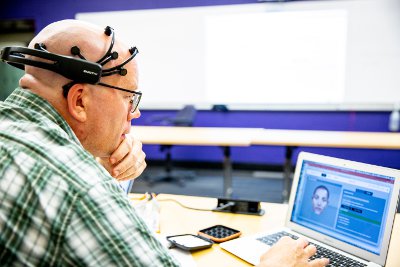 Social science specialist Scott Miles with the RAPID EEG headsets,
which measure brainwave activity.
"Anyone and everyone can use the equipment for natural hazards research, including teams from consulting firms and professional societies," said Jake Dafni, site operations manager. "As an NSF-funded outfit, however, we do prioritize users on NSF awards if there are multiple requests for the same equipment."
The facility offers equipment for laser scanning, surveying, digital imaging, data visualization and computing. It includes unmanned aerial systems, and backpacks with natural hazards reconnaissance essentials.
The RAPID also has specialized tools for performing site characterization, ground investigation, coastal monitoring and investigation, and social science data collection. Most of the RAPID equipment is intended for field deployment to regions impacted by natural hazards throughout the world and at experimental research sites, such as the facilities in the NHERI network.
Planning for deployment
It's not too early for researchers to start planning to use the RAPID's resources by incorporating these data collection methods into research and proposals. The RAPID staff provides guidance and training on using the equipment. People can get started by filling out the scheduling form on the NHERI RAPID website.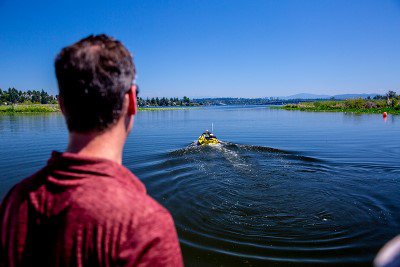 RAPID Director Joe Wartman looks on as the RAPID Z-Boat,
used by bathymetric surveying, cruises along Lake Washington.
"Our equipment portfolio is unique in our field, and we hope it will open new research avenues," said Jeff Berman, operations director for the RAPID facility. "We have already had tremendous interest in our facility, with several projects planning to deploy the equipment this year, including follow-up investigations for last year's hurricanes, imaging shake table experiments in collaboration with E-Defense in Japan, and investigating rock slopes in Alaska. The RAPID aims to accommodate all requests, so if you are interested in using our equipment we encourage you to contact us."
Already, laser scanning and thermal imaging equipment has been deployed with NSF-sponsored teams from Louisiana State University and Virginia Tech, which are investigating river erosion and displacement of geomaterials from Hurricane Harvey in Texas (award number CMMI-1822307). Also, Schmidt hammers have been deployed in Oregon with investigators from Oregon State University to use on the ODOT SPR809 project, Predicting Seismic Induced Rockfall Hazard for Targeted Site Mitigation.
Custom data acquisition tools
To facilitate team communication, field data collection and data transfer to DesignSafe, the RAPID developed a custom mobile application called the RApp, which is installed on field tablets provided by the RAPID. DesignSafe is the web-based research platform of the NHERI Network that provides the computational tools needed to manage, analyze, and understand critical data for natural hazards research.
The RApp enables users to identify, capture, aggregate, organize, store and manage social science, engineering, and geoscience reconnaissance data. Users may also disseminate, analyze and visualize that data. The RApp allows for collecting metadata that is linked to data collected by RAPID instruments. It also enables the collection of social science data through surveys, communication and organization of field team members, geospatial tagging of all collected data, and will assist with troubleshooting equipment in the field by providing equipment manuals among other important features.
On-site analysis
The RAPID also provides equipment at University of Washington headquarters for data visualization, data processing and computing. This includes high-powered graphics processing workstations which can be utilized to develop and interrogate models from lidar and structure from motion (SfM) data, and a computer automated virtual environment (CAVE) which can be used to further investigate point cloud data (from lidar or SfM). The RAPID will assist with limited data processing and archiving data to DesignSafe.
The NHERI RAPID facility is funded by NSF award #1611820 and represents a collaboration between UW, Oregon State University, Virginia Tech and the University of Florida.
Media and facility contacts:

National
Science
Foundation