Opens in a new window
Opens an external site
Opens an external site in a new window
Opens an external site in a new window
Education Corner
Published on July 30, 2018
The 2018 NHERI Research Experience for Undergraduates program is in full swing. Students in REU Block 1 and Block 2 have started their summer research projects. Block 1 started on May 30 and Block 2 started on June 18.
This year, we welcomed the University of Washington RAPID facility to the REU program. There are 2-4 REU students per NHERI site for a total of 29 young researchers. Students meet weekly over the Zoom videoconferencing software to discuss their research. They also meet weekly to engage in career preparation including writing resumes, cover letters and personal statements, and to participate in a NHERI career panel.
Faculty and graduate student mentors have been very involved in helping all students feel welcomed at the sites, challenged, and supported in their research projects.
All REU students will meet in person at Oregon State University's NHERI site on August 6-7 to present their research, network with their peers and tour the site.
Students have been participating in a weekly picture challenge and are excited to find out who will win. Visit the NHERI Facebook page to see some of the photos taken by our REU students.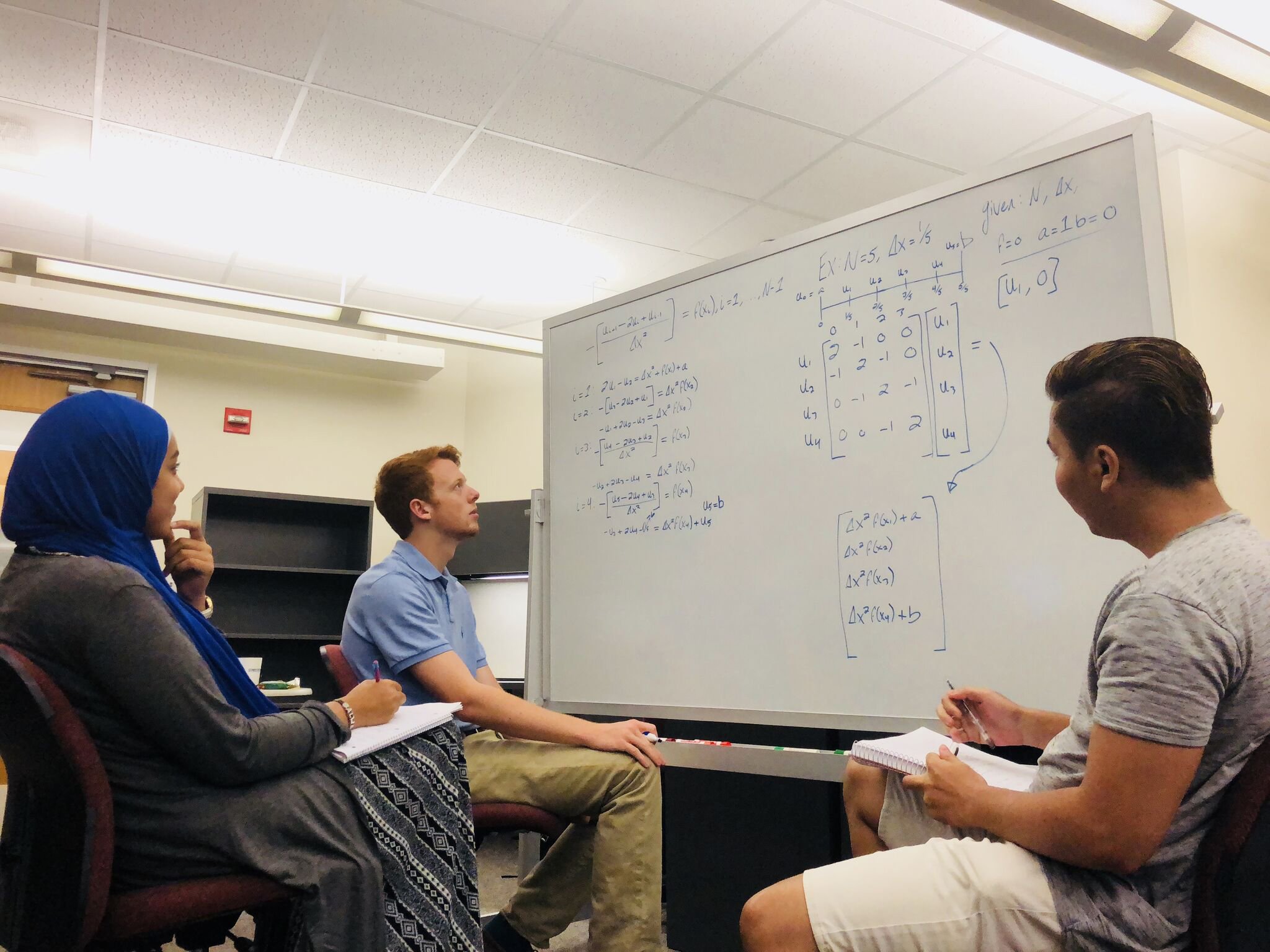 At the University of Texas, DesignSafe REU students Salwa Badr, Jack Gaither, and Nilo Espinoza solving a linear algebra equation using Python in Jupyter notebook. (Photo: Nilo Espinoza)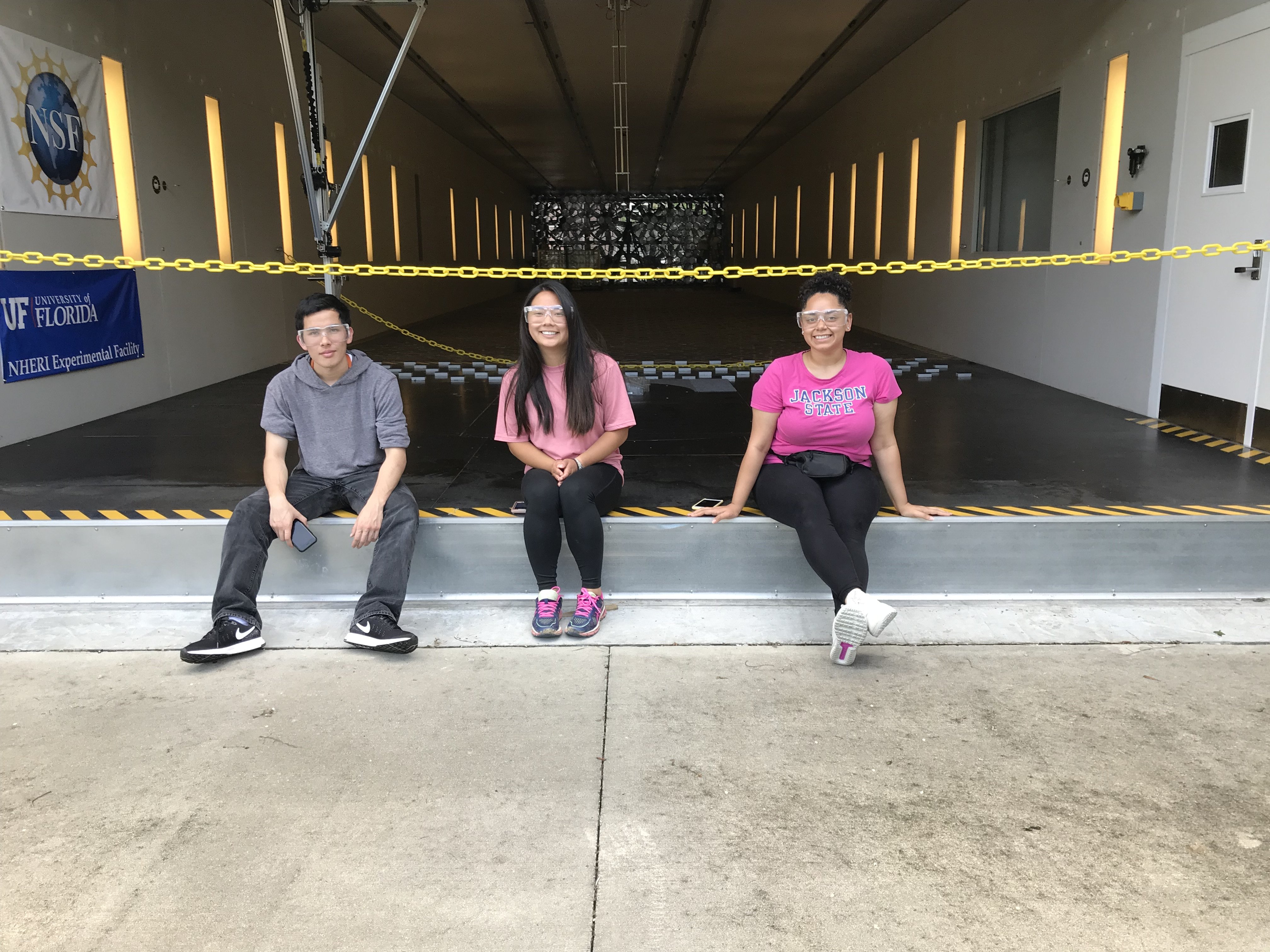 University of Florida REU students Daniel Perez, Victoria Chan, and Stephanie Boggs in front of the wind tunnel on their first day of the program. (Photo: Kurt Gurley)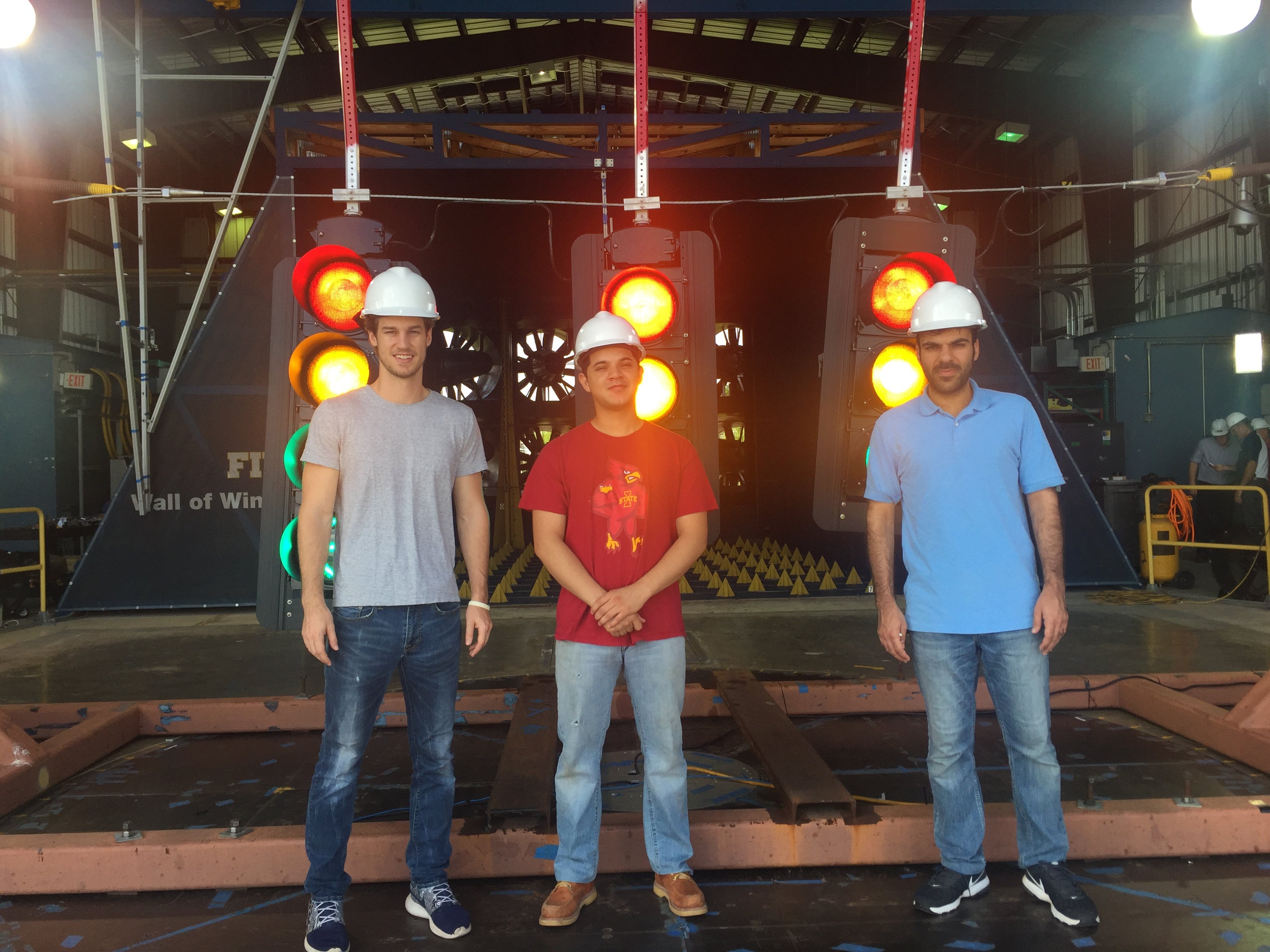 At Florida International University, students Walker Hood, Enrique Rubio Delgado, Ahmed Saleh testing the wind-resistant strength of signal-light hangers. (Photo: Walker Hood)