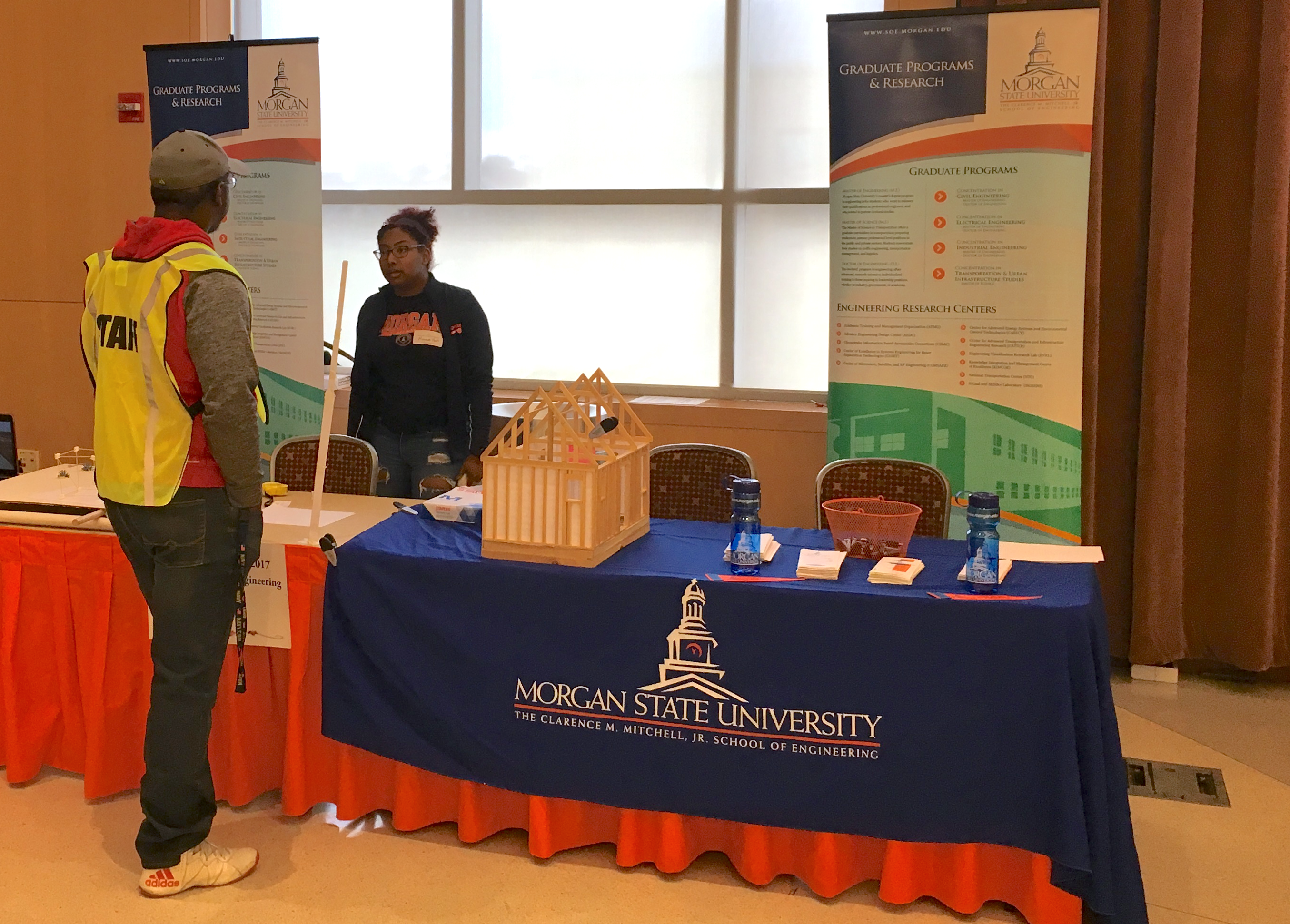 Morgan State University's booth at the school's annual STEM Expo, an outreach event for youth ages K-12.
On November 4, 2017, engineering student ambassadors from Morgan State University participated in the 2017 STEM Expo held at Morgan State, an historically black college and outreach partner with NHERI, which supports the ambassadors' educational efforts.
The outreach project leader is Monique Head, associate dean of research and graduate studies and associate professor of civil engineering at Morgan State. The graduate student lead and coordinator with all ambassadors is Monique Hart, who is a master's student in the department of civil engineering. This annual Expo attracts more than 500 students from the Baltimore area and exposes them to STEM activities, Head says. Students attending the event ranged from elementary to middle to high school aged students (4th-12th grade).
The Morgan State's engineering ambassadors facilitated two activities. They helped kids build a marshmallow-spaghetti noodle structure and test it on a demonstration shake table, and they led the construction of a tower using just 1 sheet of paper and unlimited tape.
During the fall 2017 semester, Head and the engineering ambassadors hosted several schools who came to visit Morgan State University, and they conducted several activities at a local high school – Overlea High School in Baltimore County. The group has plans for similar activities, and ideas for new ones, in the spring 2018 semester. "We have been able to influence many students who were not as familiar with these types of activities and who were new to the idea of engineering as a career path," says Head. "Middle school, particularly 7th grade, seems to be where we can make a difference in kids who are contemplating STEM."
The group plans to have a booth to represent NHERI and the hazard community at the 2018 USA Science & Engineering Festival in Washington, DC in April 2018. "We will make an attempt to connect with Howard University for this endeavor, given their past history and involvement in NSF-sponsored natural hazard engineering," she adds.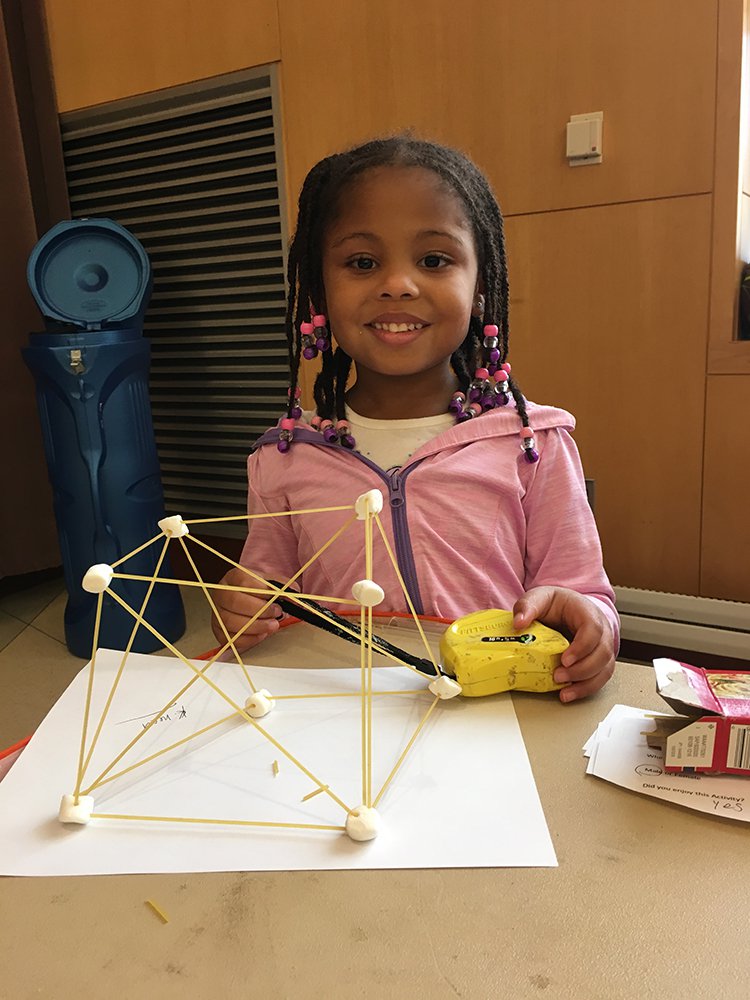 Students from elementary school age through high school enjoyed activities at the November STEM Expo.
Morgan State University conducts outreach at high schools in the greater Baltimore area.