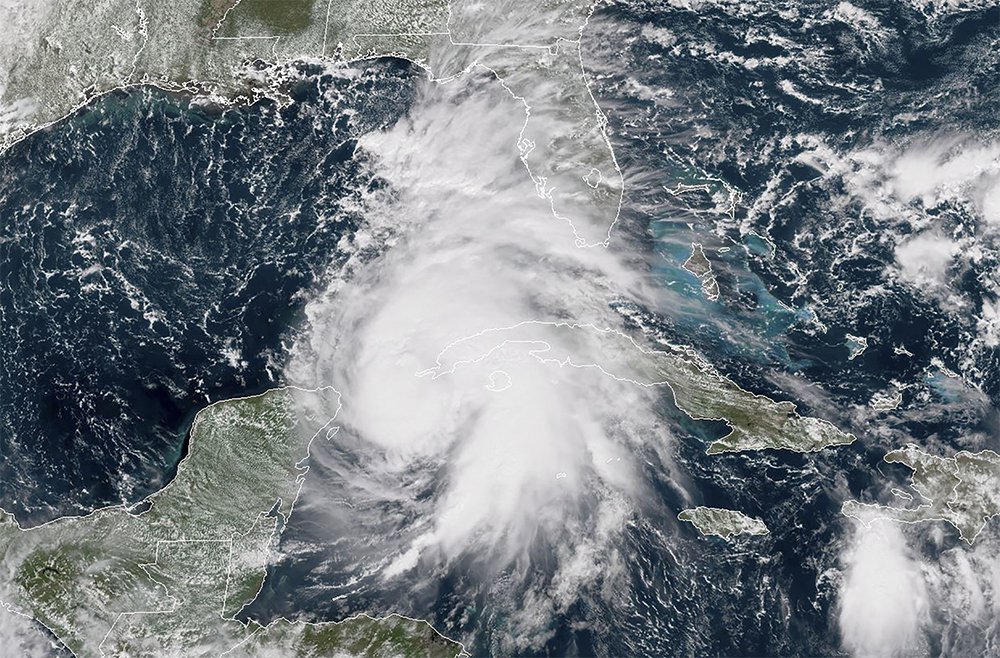 This NOAA/RAMMB satellite image taken on October 8, 2018 shows Hurricane Michael off the U.S. Gulf Coast. (HO / AFP/Getty Images)
Hurricane Michael will make landfall mid-day Wednesday, Oct 10th with life threatening storm surge forecasted up to 12 feet, heavy rainfall up to 12 inches, and damaging winds.
Researchers from the Florida Coastal Monitoring Program are heading into the field ahead of the storm to set up two 15 meter weather stations. The StEER (Structural Extreme Events Reconnaissance) Network is organizing a team for early access reconnaissance immediately following the storm. The NHERI RAPID Facility is prepared to send instrumentation for the reconnaissance teams including a street view camera, unmanned aerial systems, high resolution cameras, and lidar.
You can follow research teams in the field on the Hurricane Michael Channel (#hurricane-michael) within the DesignSafe-CI Slack Team. In order to gain access, simply register for a DesignSafe account, and an invitation to join our Slack Team will be sent.