September 10, 2018 — Experts from the NSF-supported Natural Hazards Engineering Research Infrastructure (NHERI) are available to discuss hurricane and storm-surge damage, damage mitigation strategies, and storm surge predictions.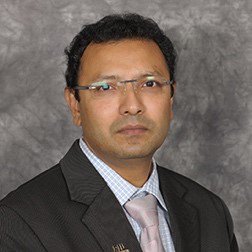 Arindam Gan Chowdhury, PhD, PE
Director, Laboratory for Wind Engineering Research
Associate Professor, Department of Civil and Environmental Engineering
Florida International University
Phone: 305-348-0518
Email: Arindam.Chowdhury@fiu.edu
Dr. Chowdhury is a wind engineer working on technology to test the effect of hurricane-force winds and rain on buildings and construction materials at FIU's Wall of Wind, a facility where full-scale houses can be tested in conditions that most closely resemble those of a hurricane.
---
Forrest J. Masters, PhD, PE
Professor and Associate Dean for Research and Facilities
Herbert Wertheim College of Engineering
University of Florida
Email: masters@eng.ufl.edu
Phone: (352) 392-0946
Dr. Masters conducts field experiments in landfalling hurricanes to study damaging winds, wind-driven rain and structural loading. Also, in the laboratory, he conducts research on full-scale building systems subjected to realistic simulations of fluctuating wind load and rain conditions to evaluate their performance. Masters' research has appeared on CNN, Discovery Channel, National Geographic, NPR, among others.
---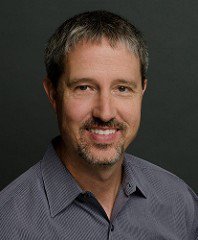 Clint Dawson, PhD
John J. McKetta Centennial Energy Chair in Engineering
Professor of Aerospace Engineering and Engineering Mechanics
Institute for Computational Engineering and Sciences
The University of Texas at Austin
Email: clint@ices.utexas.edu
Phone: 512-475-8627
Dr. Dawson's research focuses on modeling and simulation of the coastal ocean with applications to hurricane storm surge, tsunamis, and environmental hazards such as oil spills. His work in this area includes running forecast models, for example, while hurricanes are approaching land, and performing forensic studies to quantify the impacts of coastal disasters. He utilizes high-performance computing methods, big data, and scientific computing algorithms.
He has been interviewed numerous times about his work by local and national media outlets (e.g. ABC, NBC, CBS, Fox), has written op-eds which appeared in the Houston Chronicle, Fort Worth Star-Telegram and Huffington Post, among other publications, and has done numerous podcasts on scientific topics