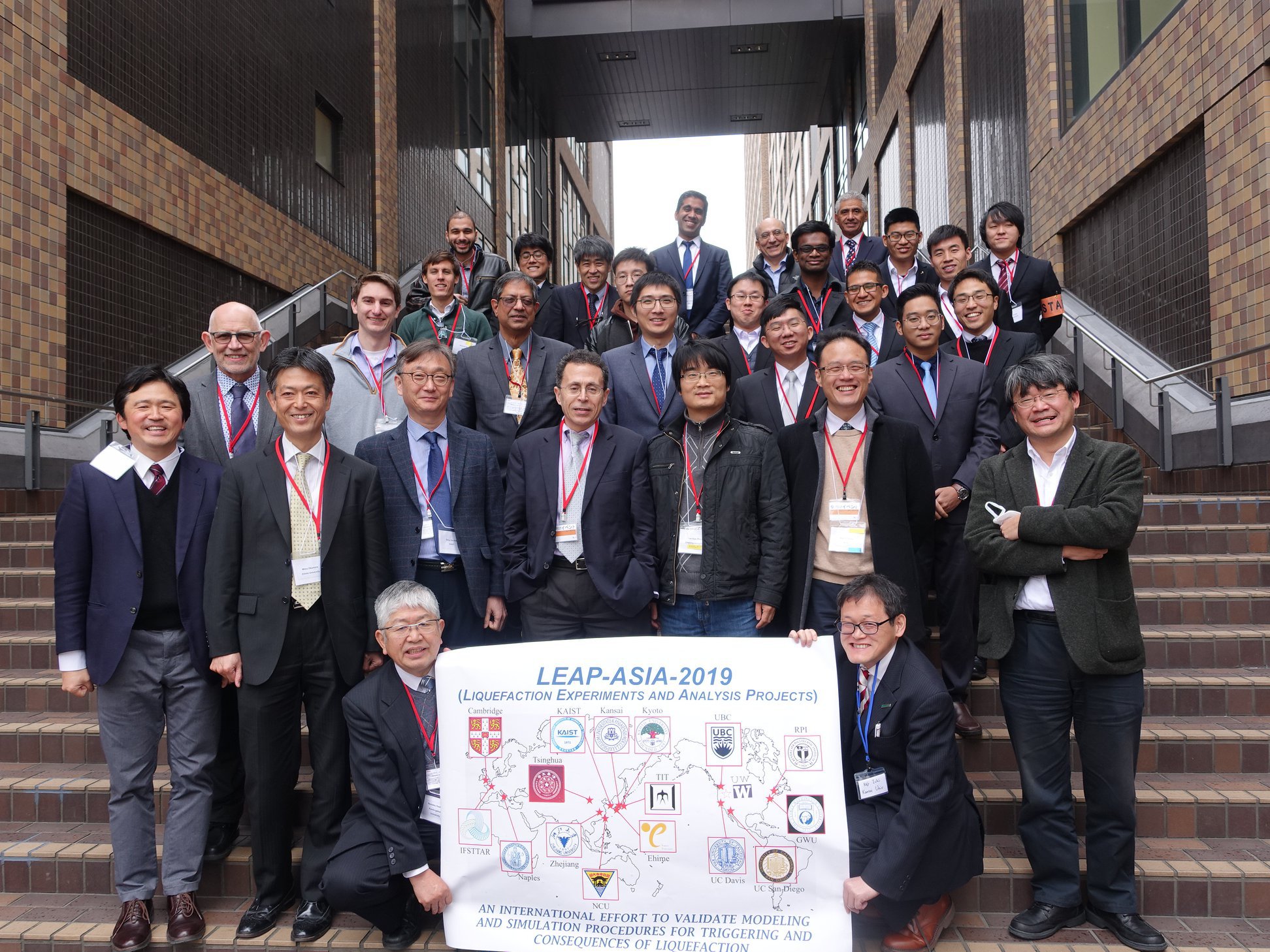 A crew from the Center for Geotechnical Modeling at UC Davis took part in the LEAP-ASIA-2019 workshop, hosted at Kansai University on March 13-15, 2019.
The workshop consisted of three days of presentations, including element test, centrifuge model, and numerical simulation results. The collaborative effort was a great step forward in populating a database on Design Safe for current and future work in validating numerical models!
Explore LEAP documents on DesignSafe and find more photos on the CGM Facebook group.