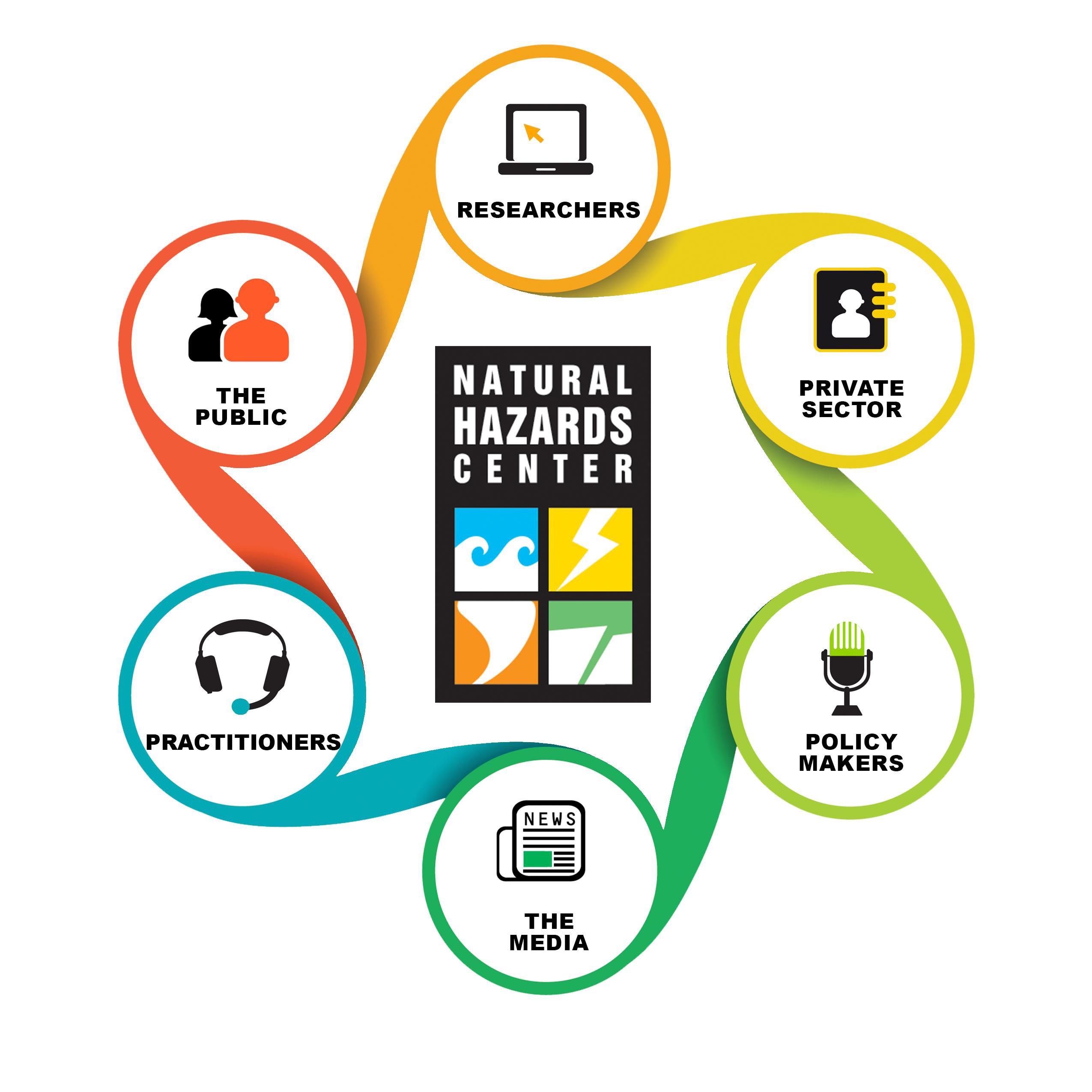 The University of Colorado Boulder-based Natural Hazards Center holds an annual workshop for a wide range of researchers and practitioners dedicated to alleviating the impacts of natural disasters.
The theme for this year's event, which takes place July 14-18 in Broomfield, Colorado, is "Convergence." Workshop activities are organized around ways people from diverse backgrounds and occupations can join forces to solve enduring problems. The more than 500 attendees include federal, state and local mitigation and emergency management officials; representatives of nonprofit, private sector and humanitarian organizations; hazards and disaster researchers; and others.
At the workshop, members of the NHERI community will present on the topic of the network and its nation-wide impact. This session will introduce the NHERI five-year science plan, highlight the network's experimental facilities and cyberinfrastructure, and showcase NHERI's Summer Institute for Early Career Faculty and the Research Experiences for Undergraduates (REU) program.
In fact, a cohort of NHERI-REU students will attend the conference from July 16-18. The undergraduates will present research posters individually and in groups, and they'll network with researchers and practitioners in the field of natural hazards mitigation. As well as learning about engineering research, the students are interested to learn about research projects in the social sciences related to natural hazards.