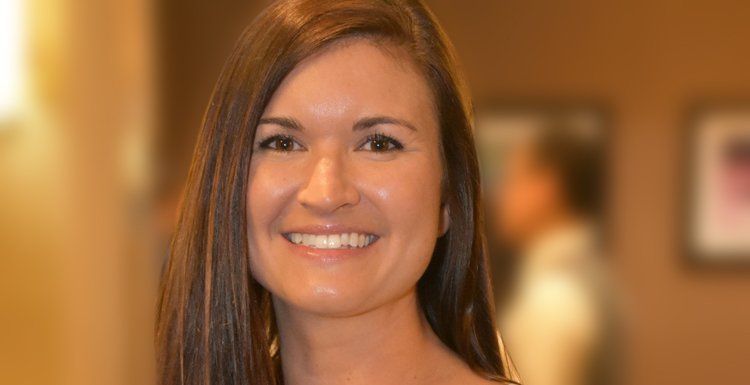 Stephanie Smallegan, assistant professor, coastal and civil engineering at the University of South Alabama, received a 2020 fellowship from the National Academies of Sciences, Engineering and Medicine.
WASHINGTON — The Gulf Research Program of the National Academies of Sciences, Engineering, and Medicine recently announced the 20 recipients of its 2020 Early-Career Research Fellowships.
Among them is Stephanie Smallegan, assistant professor of Coastal Engineering at the University of South Alabama, where she specializes in coastal natural hazards. Smallegan also chairs the User Forum for the Natural Hazards Engineering Research Infrastructure, NHERI.
The fellowship is awarded to emerging scientific leaders who are prepared to work at the intersections of environmental health, community health and resilience, and offshore energy system safety in the Gulf of Mexico and other U.S. coastal regions.
In 2017, Smallegan was part of an NSF-funded GEER team to survey Hurricane Harvey coastal geotechnical damage from Corpus Christi to Galveston. "We collected penetrometer data, videos, and photographs — as well as other data in a few locations — along a wide coastal zone just days after storm landfall," she said. Smallegan remains active in research on hurricane damage to coastal communities.
"Most of my funded projects are from the U.S. Coastal Research Program or from the NASEM Gulf Research Program," she said. "Those projects focus on the impacts of hurricanes and sea-level rise on barrier islands, adaptation strategies to mitigate future damage, and educating the next generations."
The two-year fellowship comes with a $76,000 financial award. Smallegan intends to use the majority of the funds to support a graduate student and at least one undergraduate student. She and her students will conduct research along the Gulf Coast, from Alabama and Mississippi, and in coastal communities along the Florida panhandle.
"We will apply an approach previously used in New Jersey and Alabama to determine hurricane and sea-level rise impacts to coastal communities and strategies for adapting to and mitigating damage from future storms," Smallegan said. "This will enable us to begin evaluating the transferability of our results among coastal communities — and more thoroughly quantify the interactions between infrastructure and the natural environment."
Smallegan's ultimate goal is to understand how infrastructure, such as houses and roadways, impacts beach erosion. She seeks to develop strategies that use natural or nature-based and built features to mitigate damage from future storms under higher sea levels.
---
Contacts:
Stephanie M. Smallegan, PhD, PE
Assistant Professor
Department of Civil, Coastal, and Environmental Engineering
University of South Alabama
ssmallegan@southalabama.edu