Opens in a new window
Opens an external site
Opens an external site in a new window
Opens an external site in a new window
From the Director, Spring 2021
Published on April 8, 2021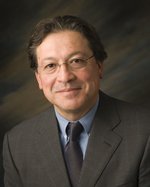 Dear Colleagues,
Spring 2021 offers the opportunity for a cautious return to normal operations. NHERI Council members continue to report on COVID-19 restrictions at their respective campuses and laboratories.
The NHERI NCO Education and Community Outreach team, led by Dr. JoAnn Browning, hopes for face-to-face REU and Summer Institute programming while simultaneously preparing contingency plans for remote participation. I highly recommend reading the article on lessons learned during a pandemic in this issue of the NHERI Research Quarterly.
In other news, many of the NHERI network experimental facilities and cyberinfrastructure have had their cooperative agreements renewed for the period of 2021-2025. We are grateful to NSF for another five years of seamless work supporting the efforts of NHERI researchers and enabling research that cannot be performed without this valuable infrastructure. Currently, the NCO is preparing for its own award renewal, as are the SimCenter and RAPID, the last three network components NSF awarded in the first phase of NHERI.
The NHERI Technology Transfer Committee recently conducted a review of NSF- NHERI funded awards to identify potential opportunities for accelerated transfer to practice. In its assessment, the TTC noted a significant trend toward embracing community resilience. Be sure to read this issue's article about the recent work of the TTC.
For our final story, we are pleased to highlight major work underway at the NHERI SimCenter. Within its Application Framework, the SimCenter team has created a novel, community-based process for building the next-generation of natural hazards simulation tools, "testbeds." Don't miss this article, which details the fundamentals of the effort.
Also in this issue, we provide a list of publications that mention the NHERI award and the DesignSafe Cyberinfrastructure in the prior quarter. It is fantastic to see the range of impact that our network is having on natural hazards research community.
I also urge you to share details about NSF's Engineering Research Initiation (ERI) program, which supports new investigators in non-R1 institutions as they initiate their research programs and advance in their careers as researchers, educators, and innovators.
We hope you enjoy this issue of the Research Quarterly. If you'd like to see specific projects highlighted in the future, please be sure to drop me a line: ramirez@purdue.edu.
Spring 2021
---
---
---
NHERI is supported by multiple grants from the National Science Foundation. The NHERI Research Quarterly is prepared by NHERI Network Coordination Office, Award #1612144.