Opens in a new window
Opens an external site
Opens an external site in a new window
Opens an external site in a new window
DesignSafe Radio
Introducing the nation's largest shake table: LHPOST6
Published on June 1, 2021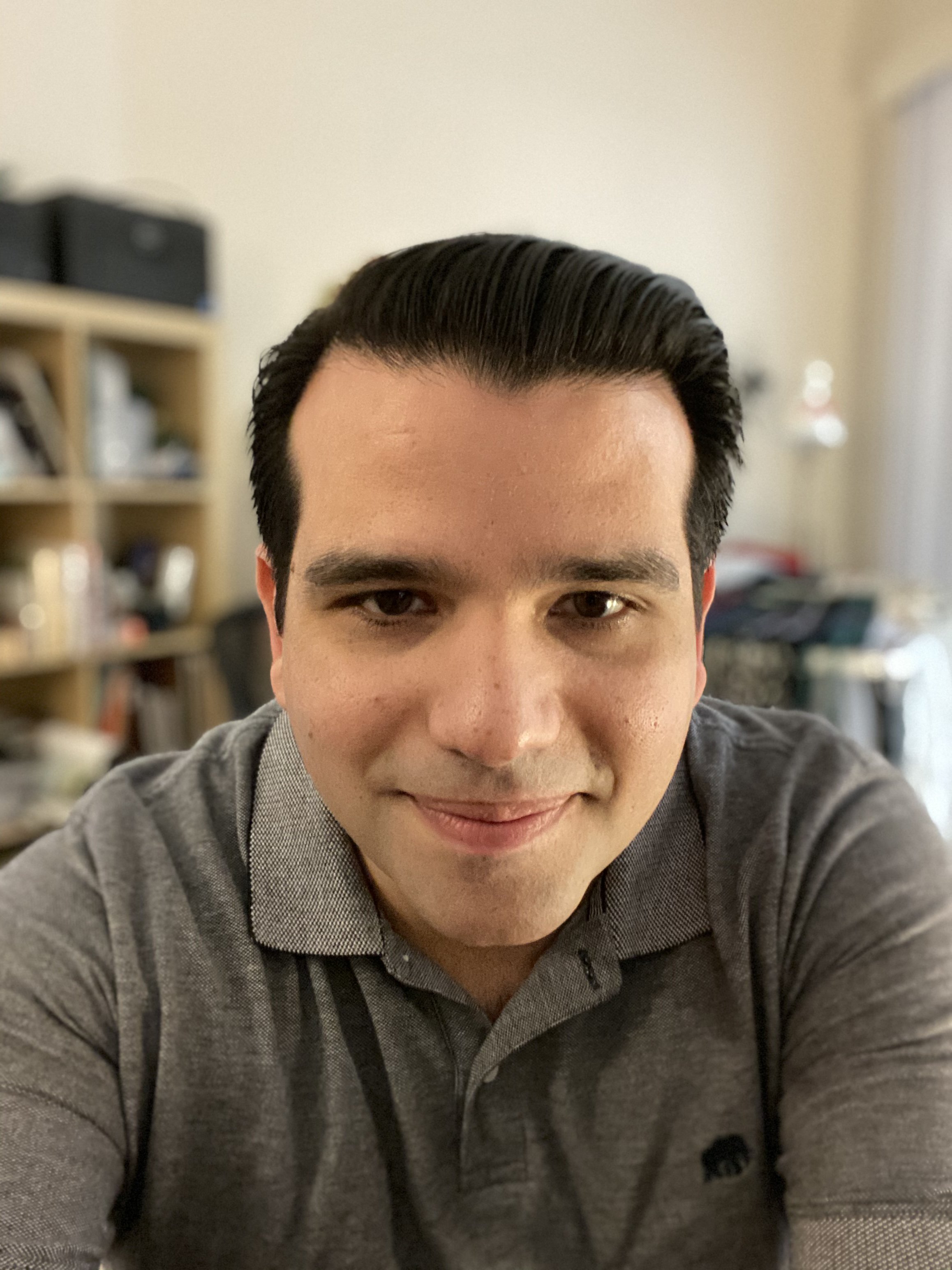 Koorosh Lotfizadeh, PhD
The NHERI UC San Diego Experimental Facility is home to the large, high-performance shake table called "LHPOST." Earthquake engineers use this huge outdoor facility at the UCSD Englekirk Structural Engineering Center to test the seismic behavior of full-scale structures.
In the summer of 2021, LHPOST is in the final stages of a $16.3M upgrade that will enable its platen base to move with six degrees of freedom, simulating the full, three-dimensional range of earthquake ground motions: up and down, left and right, as well as pitch, roll, and yaw.
In June 2021, DesignSafe Radio features Koorosh Lotfizadeh, PhD, operations manager at the UC San Diego facility. In three episodes, Lotfizadeh discusses the evolution and the research capabilities of LHPOST6.
Episode 1, June 1: Koorosh Lotfizadeh introduces LHPOST, the nation's largest shake table. He describes its components, its sophisticated machinery, and the advantages of an outdoor shake table — including the ability to use drones and GPS monitoring and to conduct fire tests. Lotfizadeh explains LHPOSTS testing capabilities, which include LiDAR, soil boxes, and hybrid simulation, and he describes the broad range of full-scale specimens that can be constructed and tested on the shake table. 10 minutes.
Episode 2, June 8: UCSD's Koorosh Lotfizadeh explains the shake table upgrade, which will enable it to shake structures with six degrees of freedom. The newly named LHPOST6 can simulate subtle ground rotations, for example, which will provide new insights on inter-story drift, top-story displacements and the behavior of internal building components. Also, the new ability to test vertical motions will enable researchers to see "punching" action by building columns. Learn how the facility staff can help researchers plan funding proposals and testing protocols. 8 minutes.
Episode 3, June 15: In this episode, Lotfizadeh discusses the upcoming Tallwood project, the first to run on LHPOST6. This multi-faceted NSF-funded project is investigating the seismic behavior of tall wooden structures. On the shake table base, the research team will construct a full-scale, 10-story, cross-laminated-timber building with a rocking wall. Lotfizadeh explains the purpose of non-structural payload projects, which are still available to arrange through principal investigator Shiling Pei, professor of engineering at the Colorado School of Mines. 7 minutes.
Listen to the podcast on the DesignSafe Radio website, or subscribe via Apple Podcasts, Spotify or Stitcher.
Interested in natural hazards research? Follow DesignSafe Radio on Facebook and Twitter.
Keywords: shake table, earthquake engineering, Engelkirk Center, LHPOST6, seismic testing, seismic resilience, UC San Diego, Joel Conté, Shiling Pei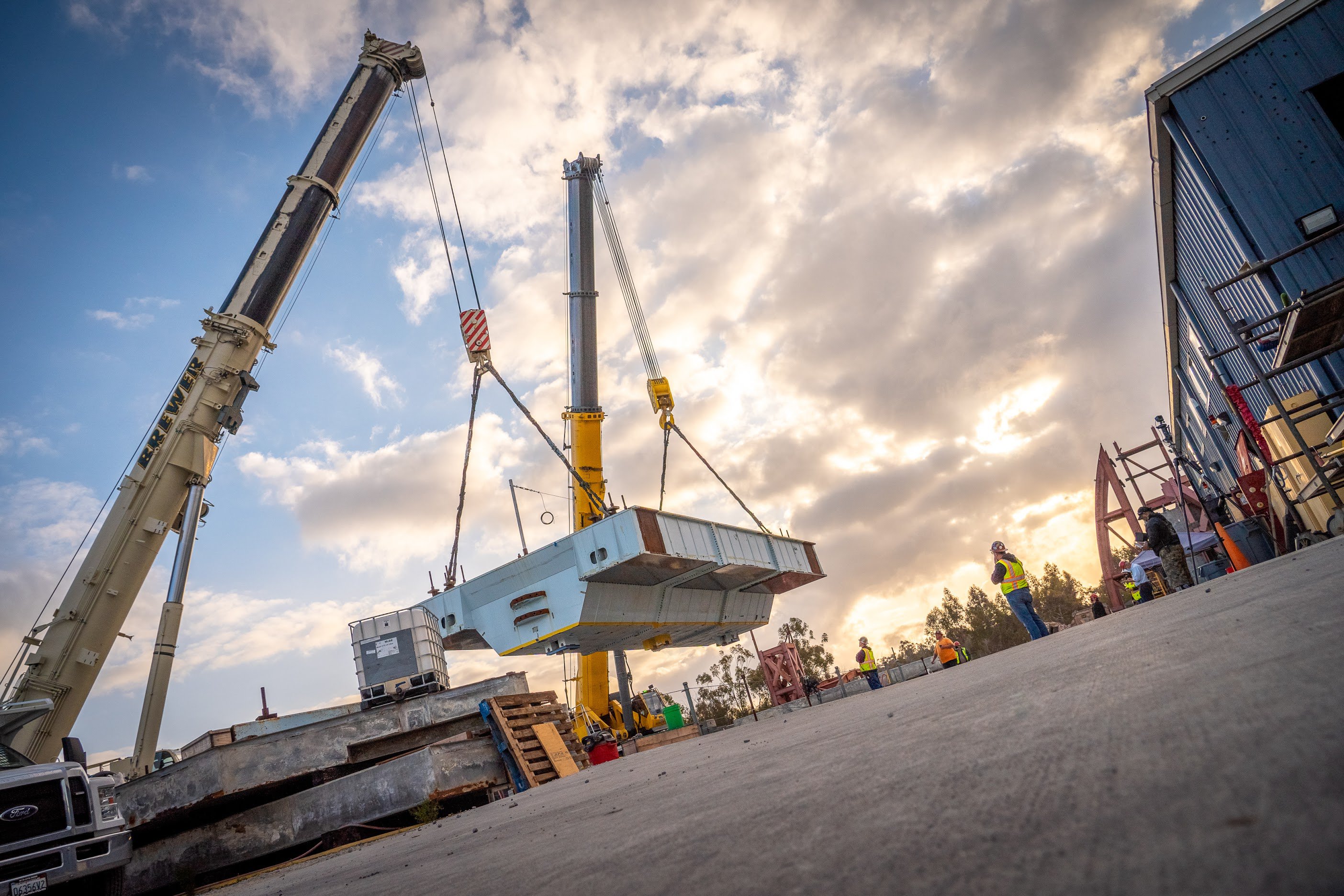 Platen being lowered into place for LHPOST6. (Photo credit: University of California San Diego)
Koorosh Lotfizadeh with Joel Conté, principal investigator at NHERI at UCSD. (Photo credit: University of California San Diego)
---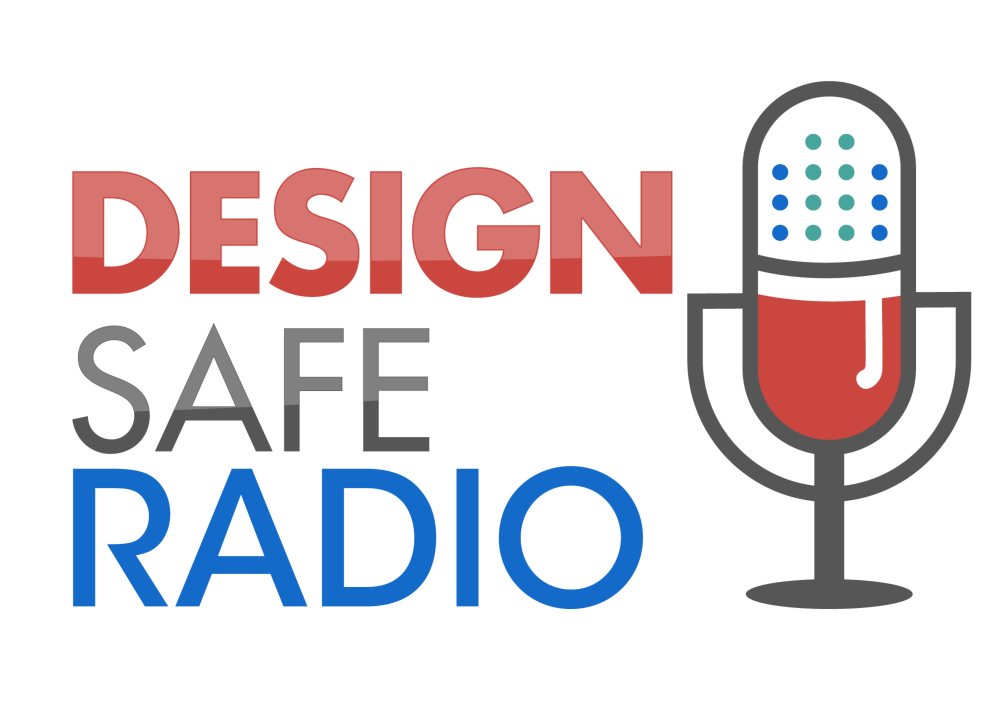 About DesignSafe Radio
DesignSafe Radio highlights ways that NSF-supported research renders infrastructure and communities more resilient to natural hazards like earthquakes, hurricanes, tsunamis and storm surge. The podcast is produced by NHERI, the Natural Hazards Engineering Research Infrastructure, NSF award CMMI 1612144. Any statements in this material are those of the presenter(s) and do not necessarily reflect the views of the National Science Foundation.