Opens in a new window
Opens an external site
Opens an external site in a new window
Opens an external site in a new window
NHERI Summer Institute 2021
Published on June 29, 2021
NHERI ECO hosted the Summer Institute in San Antonio, Texas, June 16 and 17. Eighteen early career faculty — including industry researchers, PhD students, academic researchers, and non-tenured faculty — were selected to participate in the two-day workshop and receive an NSF travel award.
The Summer Institute attendees prepared to write a collaborative NSF proposal using NHERI resources by participating in workshops about NHERI sites and resources — including the NHERI Science Plan and grand challenges presented by Billy Edge of the Network Coordination Office and a grant-writing workshop lead by Joy Pauschke, NHERI program director. Participants also attended an NSF CAREER Award panel featuring NHERI-affiliated researchers Jennifer Bridge, Arindam Chowdhury, Teja Guda, Gabriela Romero Uribe and Elaina Sutley. SI attendees also joined a Broader Impacts workshop lead by Karina Vielma, from NHERI's Education and Community Outreach group.
The eighteen participants then formed four groups to write four collaborative research proposals. Although all groups presented fabulous ideas to the review panel, the "Delta" team was narrowly selected as the 2021 NHERI Summer Institute Proposal Winner. The team consisted of Andrew Sen, Tracy Becker, Ao Du, Spencer Ness, and Ramla Qureshi.
The team's project is called "Community-level Post-Earthquake Windstorm Vulnerability Assessment."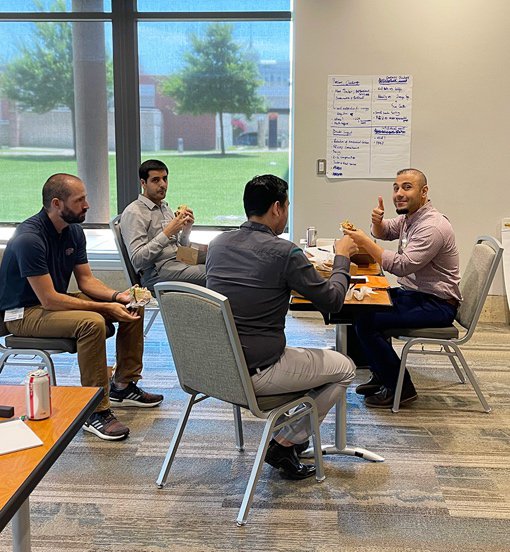 During the NHERI Science Plan introduction and discussion, one of the collaborative groups considers the grand challenges and key questions. (Photo: NHERI ECO)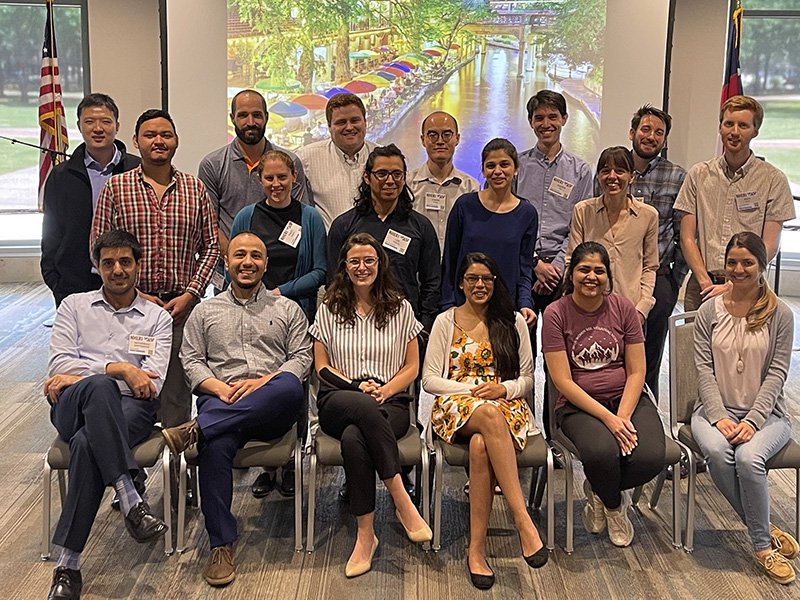 2021 NHERI Summer Institute attendees. (Photo: NHERI ECO)