Opens in a new window
Opens an external site
Opens an external site in a new window
Opens an external site in a new window
Shaking it up at the University of Texas
NHERI REU students learn how mobile shakers advance natural hazards engineering
Published on June 14, 2021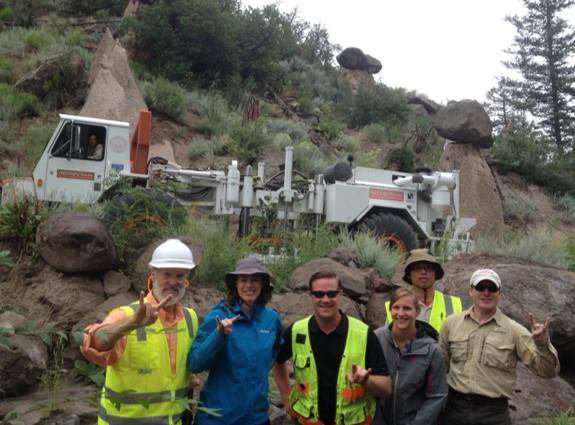 This summer, three NHERI REU students are spending ten weeks as virtual researchers at the University of Texas at Mobile Shaker facility, where they will explore the capabilities of NHERI's mobile shaker equipment.
Julia Arvizu is a civil engineering senior at San Diego State University. And Krishna Teh is a civil engineering junior from Cal State Polytechnic University at Pomona.
The pair will become familiar with the enormous, hydraulically controlled shaking vehicles that engineering researchers all over the world use to induce ground motions. They'll also learn about the sophisticated instrumentation used to collect and analyze data generated by ground motions.
Who wouldn't be thrilled to work with gigantic trucks called T-Rex, Thumper, the Raptor, the Liquidator, and the Rattler?
The students will complete a research project that they'll present in person at the NHERI REU Research Symposium in August 2021.
After their summer at the NHERI at Texas mobile shaker site, our REU students will understand the fundamentals of gathering in-situ data – and how that data is used to characterize soils.
Keep up with NHERI's 2021 REU students on Twitter and Instagram.
 
Watch one of NHERI's mobile shakers in action: