Opens in a new window
Opens an external site
Opens an external site in a new window
Opens an external site in a new window
NHERI Graduate Student Council
2023 Fall Elections
---
Click the link below to 1) learn about the 2023 candidates for President, Vice President, Treasurer, Chair of Research, Chair of Workshops & Mentoring, Chair of DEI, Chair of Membership, and Chair of Networking & Community Building 2) nominate yourself or an NHERI GSC member for the Chair of Technology & Communication; and/or 3) apply for a Research Subcommittee Representative position:
 
Leadership
---
NHERI GSC Officers
President | Holly Davies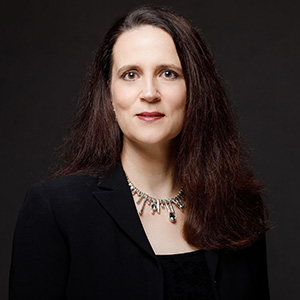 My name is Holly Davies, and I am a 2nd year PhD student at the University of Houston Graduate college of Social Work (GCSW) where my trauma research focuses on structural inequalities, policy, and mental health surrounding natural disasters. I received my MBA from Rice University, my MSW from the GCSW, and am passionate about using interdisciplinary qualitative and quantitative approaches to reduce risk. I bring practical leadership experience in flood remediation and mitigation, which has received mayoral and presidential awards. With a dedicated executive working group, I helped create our by-laws and look forward to continuing to serve all NHERI GSC members by building a strong network of future colleagues. Together we can use science to create a more diverse, equitable and inclusive world as we research ways to mitigate and adapt to natural hazards – and I would be honored to be your President, helping us move toward that goal.
Vice President | Taylor Heath
Taylor Heath is a current doctoral student in Sociology and Demography at the University of Pennsylvania. As the current Chair of Research for NHERI GSC, she has helped to launch the NHERI GSC Interdisciplinary Research Challenge to facilitate research projects among members across disciplines to develop innovative strategies to understand mitigation, effects, and recovery. Further, she has worked to organize the first NHERI GSC Mini-Conference for graduate students to share ongoing research, receive feedback, and network and collaborate. Finally, she contributed to graduate student professionalization efforts by contributing to a panel on academic publishing at the Natural Hazards Research Summit and organizing the ongoing Research Tools Workshop Series to bring together experts and graduate students to gain experience with SimCenter tools. As Vice President, she hopes to expand on the work done by the current Executive Committee by building partnerships with NHERI organizations and facilities; connecting graduate students with NHERI faculty and practitioners for valuable mentorship; and continuing to support graduate student research through research-sharing workshops and writing accountability groups. Currently, she serves as the Chairperson of her department's graduate student council and has previously served as Operations Chair and Social Chair, granting valuable experience with logistics, community-building, and networking. She has been humbled and honored to contribute and serve on the Executive Committee, thus far, and hopes to continue to support the members of NHERI GSC as Vice-President and take part in the future of this incredible organization.
Secretary | Jordan Nakayama
I am Jordan Nakayama, a structural engineering PhD student working on developing theory guided data science frameworks learning from post-event windstorm reconnaissance data. I am running for the position of secretary to serve and communicate with the GSC community at large and to directly impact the students within this council by contributing to its mission of building a community of graduate researchers and connecting members with mentors in natural hazards fields. I am passionate about learning and connecting with all fields of natural hazards research and would be thrilled to have the opportunity to lead in this organization.
Vice-Secretary | Julie Elliott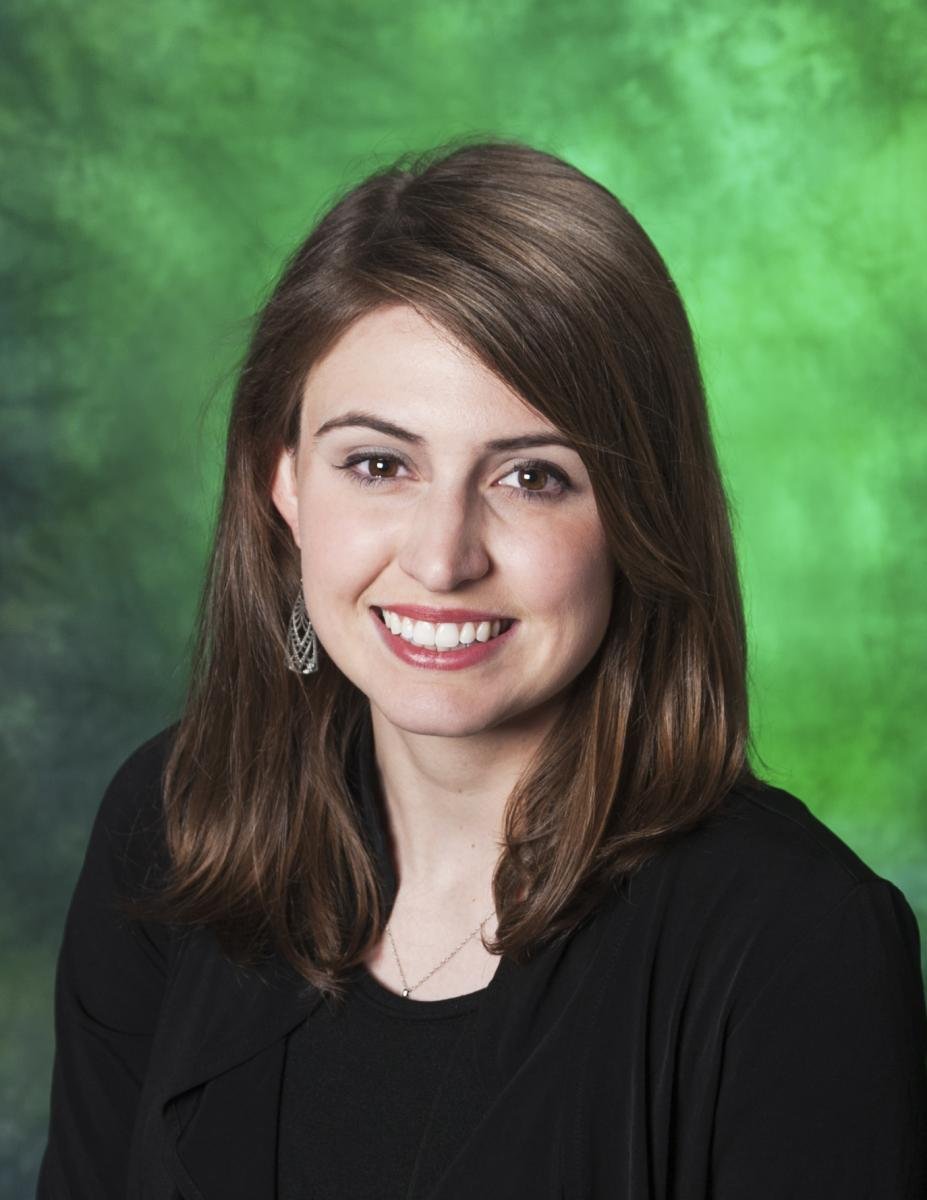 Julie Elliott is a Ph.D. student at the University of Delaware studying Disaster Science & Management. Julie's research interests focus on cross-sector collaboration in disasters. Her current work is exploring how voluntary organizations collaborate within and outside their networks and communities during disaster events. Julie considers herself a "pracademic", having perspective on emergency management as both an academic and practitioner. Prior to beginning her studies in Delaware, Julie worked as an emergency manager at the University of North Texas (UNT) for 3.5 years. While at UNT, Julie was a part of the University's responses to the COVID-19 pandemic, the February 2021 Texas winter storm and power outage, and several events and incidents. During this time, Julie also taught two semesters of an introductory to emergency management course for undergraduates. Prior to her work with UNT, Julie held positions in the private sector as a technical writer and in the nonprofit sector as a grant writer.
Treasurer | Elliot Nichols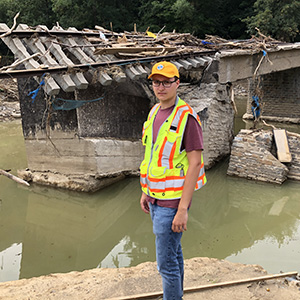 My name is Elliot Nichols, and I am a PhD student in the GeoSystems group at the Georgia Institute of Technology, where I use remote sensing technologies such as UAV Structure from Motion (SfM), Multi-Spectral imagery, and LiDAR to quantify and detect the impact of natural disasters on civil infrastructure. In addition, I am the current Recorder for the Geotechnical Extreme Events Reconnaissance (GEER) Association, for which I aid in organizing reconnaissance teams following an extreme event, act as a liaison between the field team and GEER leadership, and maintain the GEER website including editing and publishing reconnaissance reports and data to DesignSafe. I have also participated in GEER field missions to the 2020 Edenville, MI dam failures and the 2021 eastern European flooding. As Georgia Tech's Geo-Society Vice President, I maintain and organize all group finances, thus my application for the Treasurer position, for which I have current experience in maintaining accounts and group funds. My goal for the NSGC is to make our funding transparent to all members and to make a thorough plan for all future expenditures with the support of the general membership and approval of the executive committee.
Vice-Treasurer | Nurullah Bektas
Nurullah Bektas is a PhD candidate in Structural Engineering and Geotechnics at Széchenyi István University in Gyor, Hungary. He is an experienced researcher and educator, with expertise in seismic risk reduction and rapid visual screening of existing buildings. Nurullah holds a BSc and MSc in Civil Engineering from the Izmir Institute of Technology and has been the recipient of numerous awards and fellowships, including the Ministry of Youth and Sports of Turkey Scholarship, Tempus Public Foundation Stipendium Hungaricum Scholarship, an ECCOMAS Scholarship to attend the ECCOMAS 2022 Congress in Oslo, Norway, and an EGU Scholarship to take part in the EGU23 conference in Vienna, Austria. He is currently involved in the research and development of rapid visual screening methods for pre- and post-earthquake building assessment, using fuzzy logic, machine learning, and neural network algorithms. Currently, he is developing a new RVS method using machine learning algorithms in Python to assess the vulnerability of existing buildings. His research is also providing the most effective parameters that affect the newly developed RVS methods. Nurullah is also an active member of several organizations such as the Structural Extreme Events Reconnaissance (StEER), NHERI Graduate Student Council (GSC), the Earthquake Engineering Field Investigation Team (EEFIT), and the Earthquake Country Alliance (ECA).
User Forum Representative | Esteban Villalobos Vega
Esteban Villalobos Vega is a Ph.D. candidate in Civil Engineering at the University of Oklahoma. His research focus is on the tridimensional performance of seismic isolation systems for critical, sensitive, and/or essential non-structural components to improve society resilience, by using innovative experimental techniques such as real-type hybrid simulation. Before beginning his Ph.D. program, he gathered 15 years of experience as a practitioner in structural engineering in Costa Rica working on challenging and multidisciplinary projects with high social impact such as adaption to climate change and development of cost-efficient bridge management policies in conjunction with governmental officials, among others. In terms of the NHERI network, he has been part of the NHERI GSC since its inaugural meeting; he is an active user of the NHERI Lehigh facility, which allowed him to work as a graduate mentor in the NHERI REU Summer Program for two years; additionally, he attended the 2022 NHERI Summer Institute where he met most of the current members of the NHERI User Forum; finally, he has grown through all the resources that NHERI has available for the natural hazard engineering community.
---
Standing Subcommittee Leadership
Chair of Membership | Faith Nnenanya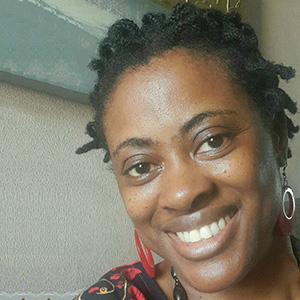 Faith Nnenanya is a dynamic young Geotech Faculty/Lecturer at the University of Port Harcourt, Nigeria, who is studying the interaction between Soils, Structures and Multi-Hazards from a probabilistic perspective for her Ph.D. in Civil Engineering at University of California, Davis. She carries a unique blend of experience in Academia, Industry, African, British and now the US system and culture. She has served on various committees during her undergraduate years and career in design and teaching; notable are: Secretary of Alumni & Friends Contact Committee, Chair of Technical Committee, Secretary of Engineering Community Development Service Group, Member of Exams & Records Committee, Departmental Representative for ISO 9001-SON Certification, and Volunteer as an Audio Engineer. She is running for the office of Vice-President of NHERI GSC and Chair of Membership WGS with a mission to make NHERI a global name. Give her your vote and together set the stage for "Building Connections in Hazards" in NHERI GSC in 3 key areas: People, Research and Practice.
Vice-Chair of Membership | Sasan Dolati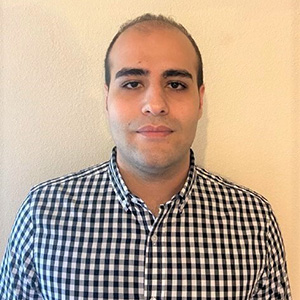 I am Sasan Dolati a Ph.D. Candidate in Structural Engineering at the University of Texas at San Antonio. I am an ambassador of the Civil & Environmental Engineering Department that helps UTSA recruit talented graduate students. I won the ACI San Antonio chapter scholarship award in 2021 and a PEER blind prediction contest at the University of Berkley on a topic very close to my Ph.D. work (I received the first prize from 116 international applicants). Besides being active, working as a manager for ten years, having strong knowledge and background in infrastructures, and communicating with companies motivated me to be nominated for NSGC. I plan to communicate with companies about each research group topic so graduate students can expand their research. Companies consider these research groups as solutions for their needs that can bring funds to each group, and students will be able to find their job by this plan.
Chair of Workshop & Mentoring | Jasmine Bekkaye
Jasmine Bekkaye is a Civil Engineering PhD student at Louisiana State University. Her research since she began her graduate program in 2020 has focused on the impacts of natural disasters on coastal infrastructure as well as disaster debris generation and its impacts on communities. Additionally, she has had the opportunity to attend the NHERI Summer Institute and use NHERI resources, such as the RAPID Experimental Facility, to collect perishable data before and after multiple hurricanes in Louisiana. She is focused on building a network and community for natural hazard researchers like herself and to provide support and resources for fellow researchers. Her plans for the NGSC are to further expand the resources and opportunities available to natural hazard researchers and to use her platform to disseminate this information to fellow researchers.
Vice-Chair of Workshop & Mentoring | Olaniyi Diran Afolayan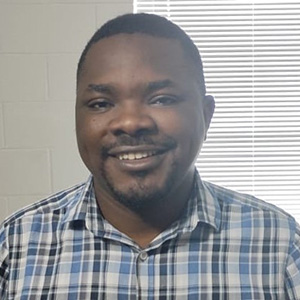 Olaniyi Afolayan is a first-year PhD student in Geotechnical Engineering at Auburn University, Alabama, where he is researching "The mechanism of piping in unsaturated embankments". Prior to starting his doctoral program, he worked as a Civil Engineer for four (4) years in a local construction company and as an Assistant Lecturer at Covenant University, Nigeria, for two years and ten months in Nigeria. As a collaborative and active researcher, he has authored and co-authored over ten (10) journal articles and conference papers. He is also a reviewer for two ESCI journals (KSCE Journal of Civil Engineering and International Journal of Construction Management). Olaniyi is inspired by knowledge, loves meeting new people, and read novels during his leisure time. Based on his research and work experience, he is qualified as an Vice-Chair of Workshop and Mentoring; which borders around documentation, writing, and communication.
Chair of Diversity, Equity, and Inclusion | Margaret (Maggie) Webb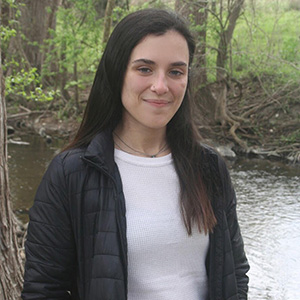 Margaret (Maggie) Webb is a master's and Ph.D. student in environmental engineering and engineering education, respectively, at Virginia Tech. She graduated with her mechanical engineering degree from Rice University and worked for ExxonMobil as a subsea engineer and as a high school STEM teacher in a Houston charter school before starting grad school. Her research interests include supporting the needs of displaced engineering students, understanding the supports and barriers to educational continuity for engineers in a disaster context, and preparing engineering students interdisciplinarity to address disasters in their work. She is currently working on a journal article related to the successful implementation of interdisciplinary graduate programs for engineers, the evaluation and development of a Disaster Resilience and Risk Management graduate certificate program, and a conference paper on issues at the intersection of equity and experiential learning with engineering study abroad programs. She is well suited to serve as either the social science research lead, the DEI chair, or the workshop and mentoring chair because of her extant experience in social science research in an engineering context, her research interests and expertise with creating diverse, equitable, and inclusive educational and work environments, and her passion and background in workforce development.
Vice-Chair of Diversity, Equity, and Inclusion | Harman Singh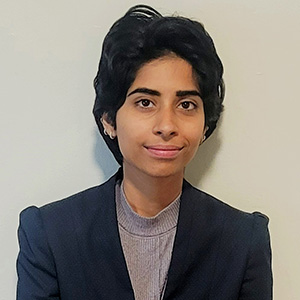 Harman Singh is currently enrolled in a dual degree program (Master's and Ph.D.) in Geography at Penn State University. As a graduate representative at her school, she has experience building a diverse community, encouraging mentorship, and creating an inclusive environment in research. In her role as vice chair of the DEI working groups of the NHERI graduate student council she supports and facilitates the same resources and community building. She is interested in organizing talks and workshops that include researchers from diverse backgrounds as well as creating a diversity resources page that anyone from the community could suggest resources to add too on equity in hazards research or DEI conversations in the workplace.
Chair of Research | Taylor Heath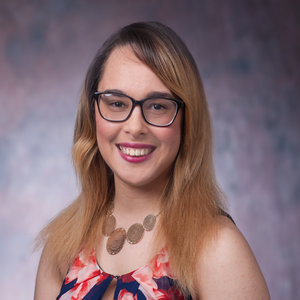 Taylor Heath is a Doctoral Student in Sociology and Demography at the University of Pennsylvania. Her primary reason for getting involved in the NHERI NGSC is to further interdisciplinary research opportunities as the climate and energy crises require social and natural scientific inquiry to further our understanding and ability to problem-solve these crucial challenges. Her hope is to do this in a leadership capacity by creating connections between members with shared research interests and diverse research capabilities as well as with faculty and professionals working in the field, developing a publicly-available data and research database that can be used by members and other scholars working in these capacities, scheduling workshop sessions in which members at all stages of research can share research for feedback, and creating writing and research accountability groups that can keep all of us moving forward on our work despite the many challenges we are presented with in these uncertain times. She has served as Operations Chair and Social Chair in her department's graduate student council, as well as at her previous university's graduate student Senate in order to secure funding, encourage interdisciplinary research collaboration, and create mentoring connections for students in their departments. She is hopeful to be able to contribute to the future of this incredible initiative.
Vice-Chair of Research | Rakesh Salunke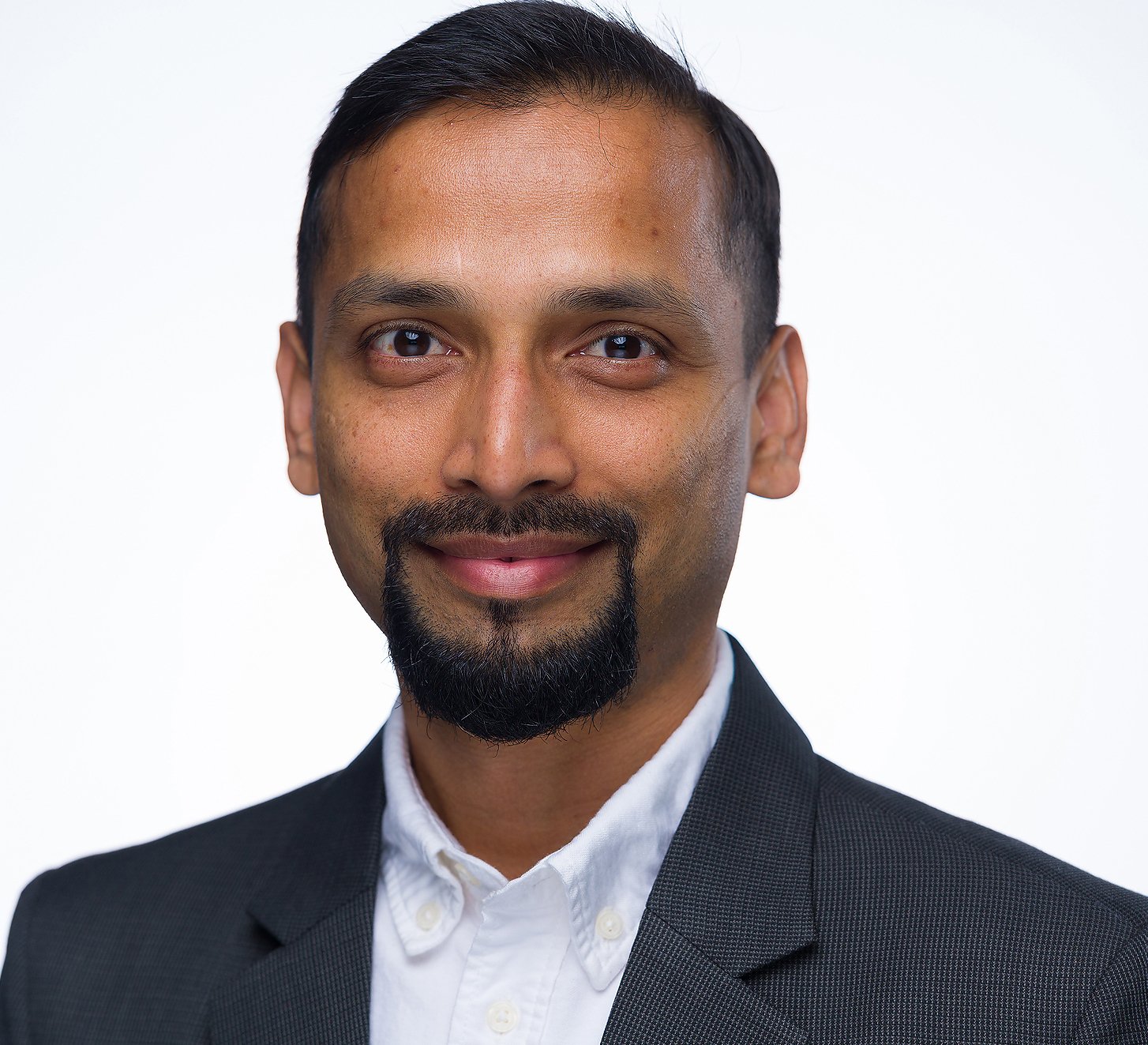 Rakesh is a Doctoral Student in Geotechnical Engineering at Jackson State University. He is an EIT and a full-time working Construction Engg. & Management professional with over ten years of experience in federal government projects. Rakesh participated in the NHERI summer institute 2022 training and is trained in interdisciplinary research collaboration. He collaborated with the Solid Waste Industry professionals to evaluate the efficacy of EPA's methane emission model, leading his university team to win third place in the Solid Waste Industry's 2022 international student design competition. Rakesh has authored several journal papers, one published and three under review. He has several published conference papers, posters, and a few more conference papers under review. As part of his doctoral research, Rakesh is exploring AI-ML approaches for developing predictive models to determine key geotechnical properties using remotely sensed data (UAV, LiDAR & Satellite data) to innovate geotechnical asset management. He is involved in reconnaissance and performance monitoring studies focusing on highway embankments and slopes in Mississippi. Rakesh can apply his academic and industry background and interdisciplinary research experience to his advantage as the Vice Chair of Research. He is confident that he can successfully contribute to advancing the NGSC Research Working Group Committee's goals.
Chair of Networking & Community Building | Saman Khedmatgozar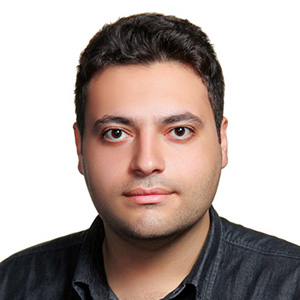 Saman Khedmatgozar is a Ph.D., Candidate. Saman is a graduate research assistant at Florida International University in Miami, FL, with a focus on structural engineering. He graduated with an MS in Structural Engineering in 2019. During his master's study, he was the first rank of all civil engineering students with a 4.0 GPA. His Master's research project focused on the piers of the bridges and their nonlinear behavior under earthquakes. He has worked on the design, evaluation, retrofit, and rehabilitation of bridges by using innovative material and energy dissipation systems. He has also worked on the design of structures with FRP composite materials. He started his Ph.D. in Civil engineering in 2020. During his Ph.D. study, he has worked on the ABC-UTC research project "Alternative Materials and Configurations for Prestressed-Precast Concrete Pile Splice Connection". This research project and development of a Guide are directly applicable to improving pile splice connection design and analysis for ABC projects, including new bridges and replacement of existing bridges. Currently, he is working on the FHWA project "Guide for Field Inspection of In-Service FRP Reinforced/Strengthened Concrete Bridge Elements."
Vice-Chair of Networking & Community Building | Ashray Saxena
Ashray Saxena works on research, internships, conferences, and journal articles for the University as a Ph.D. student. As the campus ambassador at Aligarh Muslim University, his leadership skills came to the forefront when he managed more than 2000 students. This experience taught him to balance different projects. At The University of Texas at Austin, he is working with the Graduate Student Advisory Board of Cockrell School of Engineering where he is serving as a DEI Chair and Peer Mentorship Program Chair. The CAEE Graduate student Advisory Board (GsAB) addresses issues that are important to students in the engineering graduate programs in CAEE. Additionally, he is working with ISSS (International Student and Scholar Services) as a Small Group leader where he guides new international students as they settle in Austin. Recently, he became a part of the LIFT (Longhorn Impact Fellowship at Texas) program where he served as team leader. In this program, he helped an international company build a go-to market strategy under the name tag of McCombs School of Business. Outside the University, he works as Judge for the Austin Science Education foundation evaluating the projects submitted by elementary and junior college students. He also served as a judge for Texas McCombs School of Business for the 8th annual UT Women's Case Competition which is designed to encourage female students to partake in case competitions. Currently, he is serving as Logistics Coordinator for the Graduate and Industry Networking event of UT Austin. He also headed two different offices: one as a teaching assistant for mathematics and python courses at UT Austin and the other as a research assistant, helping Professors to accomplish research activities
Chair of Technology & Communication | Niko Grisel Todorov
Nikolay (Niko) Grisel Todorov has two MSc degrees (1) in Geodesy, Cartography and Remote Sensing from UACEG, Sofia, Bulgaria (1993) and (2) in Computer Science from Texas A&M University-Corpus Christi (1999). Niko is working on his PhD in Computational and Data Sciences at Chapman University, Orange, California (2024) with focus on machine learning, and causal inference. He has worked as a FEMA Hazus Software Development Lead between 2002-2021 utilizing knowledge from both degrees and gaining in-depth knowledge in natural hazards (NH) and delving in hydrology and hydraulic riverine modeling, coastal flooding, coastal surge, and tsunami modeling. As a NGSC Technology Chair his goal is to lead the organization to adopt the latest NH R&D principles, accommodate brainstorming ideas, start new and/or extend existing NH tools based on the current academic publications and future computational trends.
Vice-Chair of Technology & Communication | Mostafa Ebrahimi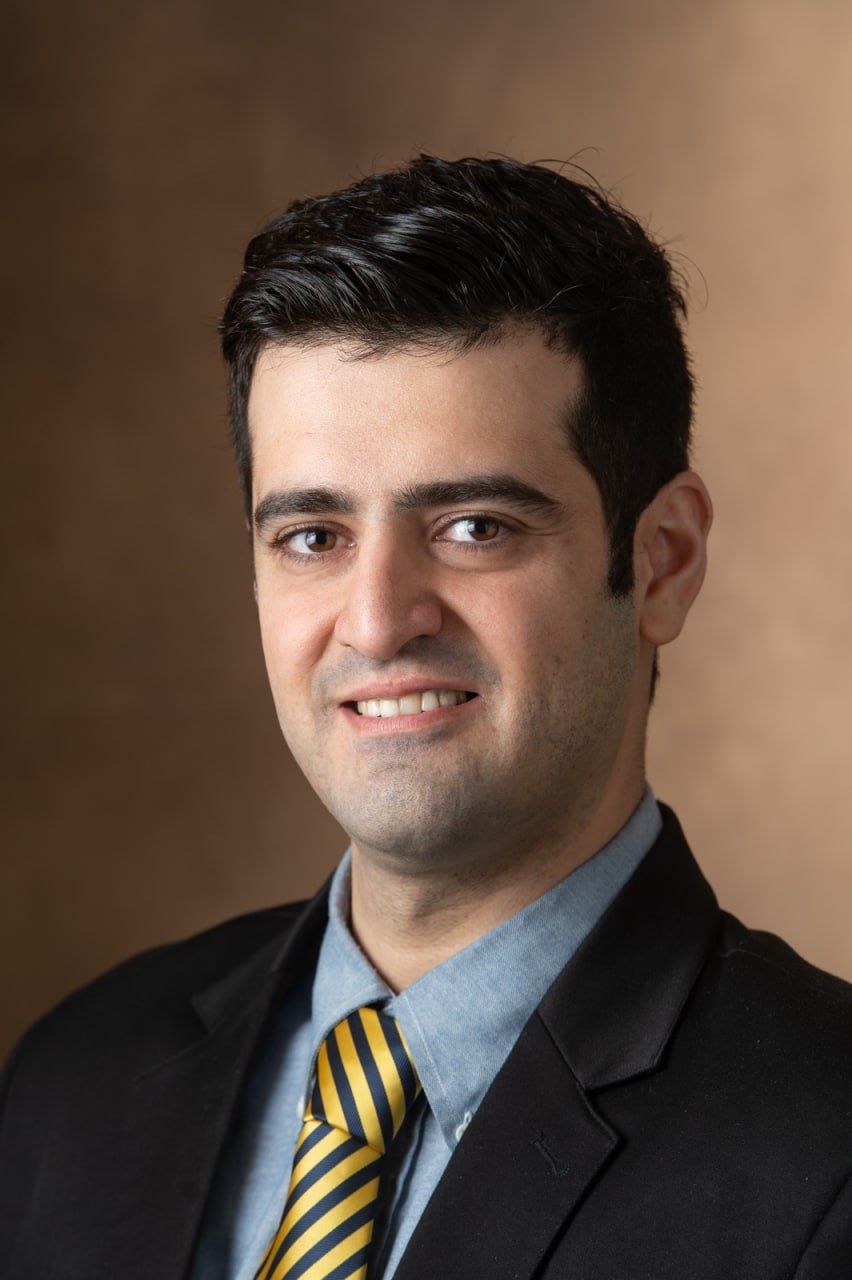 Mostafa Ebrahimi is a Ph.D. Candidate in Civil/Geotechnical Engineering at Southern Illinois University with +5 years of extensive experience in geotechnical and geophysical engineering, mining, and infrastructure industries, geophysical and geotechnical field design, slope stability analysis, finite element analysis (FEA), soil erosion analysis, scour analysis, seismic hazard assessment, remote sensing, and geospatial analysis. His background is in geotechnical engineering, geophysics, and mining engineering, and he has extensive experience as a geotechnical engineer and geophysicist in geohazard mitigation. He has been employed as a teaching and research assistant at Southern Illinois University, where he served as the teaching assistant in geotechnical earthquake engineering, pavement design, engineering graphics and design, and finite element methods. His Ph.D. research is funded by the Illinois Department of Transportation (IDOT) and focuses on developing scour-depth prediction for Illinois cohesive soils using in-situ and portable scour testing devices (ISTD/PSTD).  He currently is the president of the student chapter of the Geo-Institute at Southern Illinois University. He has published several papers in geophysics and geotechnical engineering and also serves as the peer reviewer for several journals including the Journal of Rock Mechanics and Geotechnical Engineering, the Journal of Advances in Civil Engineering, the Journal of Pipeline Systems Engineering and Practice and the Journal of Environmental and Engineering Geophysics.