DesignSafe is engaging K-12 students through interactive education and outreach programs. CODE @ TACC, a two-week, summer residential camp at The University of Texas at Austin, provides high school students from diverse backgrounds the opportunity to explore Science, Technology, Engineering, and Mathematics (STEM) projects related to some of the goals of the DesignSafe Cyber Infrastructure. Students explore, build and code on a variety of projects that involve remote data collection, wearables, data visualization and disaster response swarm robotics.
Mentored by researchers at the Texas Advanced Computing Center (TACC), students use some of the large scale high performance computing systems that form the backbone of DesignSafe-CI. Students also tour structural engineering research facilities and see the Large Mobile Shaker vehicles that are part of the NHERI research facility network.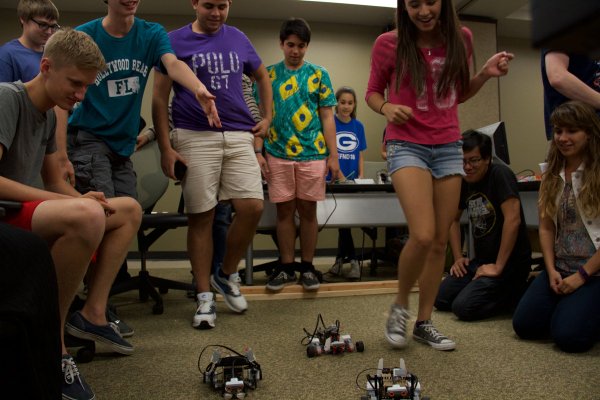 Students participating in CODE@TACC, an interactive, extended summer program.