Entertainment and Sight-Seeing
The Alamo
The Alamo is San Antonio's most famous visitor attraction and is located only a few blocks east of the UTSA downtown campus, next to the Riverwalk shopping and tourism district.  In 1836 during the war for independence from Mexico, 187 men fighting for Texas attempted to defend the Alamo from the army of the Mexican general, Antonio Lopez de Santa Anna.  The story of their defeat after a 13 day seige reinvigorated Texan forces against Santa Anna, and "Remember the Alamo!" become the rallying cry of the Texas Revolution.
300 Alamo Plaza
San Antonio, TX, 78205
(210) 225-1391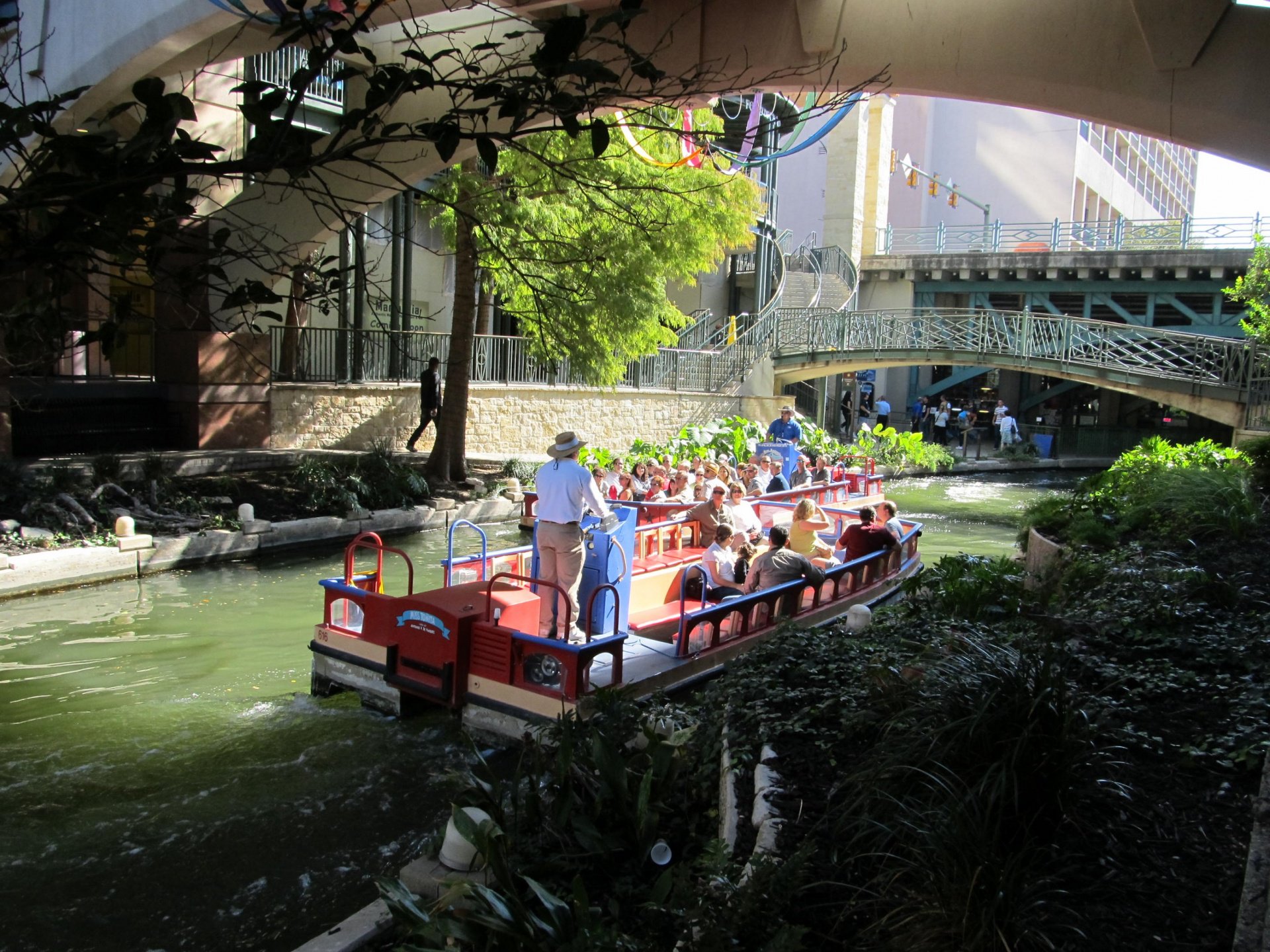 Riverwalk
An iconic area with landscaped walkways, bridges, restaurants, bars, hotels, shops, and boat tours, the Riverwalk is a great stop near downtown for anyone looking for something exciting to do.
849 E Commerce St
San Antonio, TX 78205
SA Food Tours
Whether it is traditional Tex-Mex or dishes unique to San Antonio, this tour will excite your taste buds and show you a side of The Alamo City never seen before. Take a journey on an interactive and engaging tour, spanning over 3 hours with 5 stops.
711 Navarro St #100
San Antonio, TX 78205
(210) 764-9467
San Antonio Hot Air Balloons
"Our team of experts at Soaring Sports San Antonio will set you up with the perfect ballooning package to get you off the ground. We aim to offer you that unforgettable, once in a lifetime experience of serenely soaring through the big blue South Texas sky. We offer a wide range of options and packages for your hot air balloon experience, so we'll find the perfect ride for you. A staff of highly trained professionals will help you take off and see all the beauty of the Lone Star State from a view you'll have to see to believe! Experience Balloon Rides today!"
849 E Commerce St
San Antonio, TX 78205
1-855-266-7627
Hemisfair Park
Iconic park housing Tower of the Americas, Institute of Texan Cultures, fountains, and a playground.
434 S Alamo St
San Antonio, TX 78205
AMC Rivercenter 11 with Alamo IMAX
Renovated AMC multiplex in Rivercenter Mall with new releases and reclining seats, plus a cafe and bar.
849 E Commerce St
San Antonio, TX 78205
(210) 228-0351
Santikos Casa Blanca
Movie Theatre with bowling lanes, bar, & café
11210 Alamo Ranch Pkwy
San Antonio, TX 78253
(210) 982-0180
---
Restaurants
The San Antonio downtown area provides dining options to fit any taste.  A wide range of restaurants can be found within walking distance of the UTSA Downtown Campus.  
Lodging in San Antonio
Guests to the NHERI Summer Institute are welcome to reserve a rooms at the DoubleTree by Hilton Hotel, Downtown San Antonio. The DoubleTree is directly across the street from the venue. You can call them directly at (210) 224-7155 and reserve with our group rate using code NSI (NHERI Summer Institute).
Hotels near UTSA Downtown Campus (PDF)
---
From top to bottom and left to right: Downtown San Antonio from the Tower of The Americas at night, San Antonio Riverwalk, the McNay Art Museum, the Tower Life Building, Bexar County Courthouse, San Antonio Public Library, the Tower of the Americas at night, The Alamo (Source: Wikipedia)
---
And Much More!
As the seventh most populous city in the United States and the second most populous city in Texas, the San Antonio area has much more to offer the adventurous visitor.  Find many more ideas at one of the websites below: