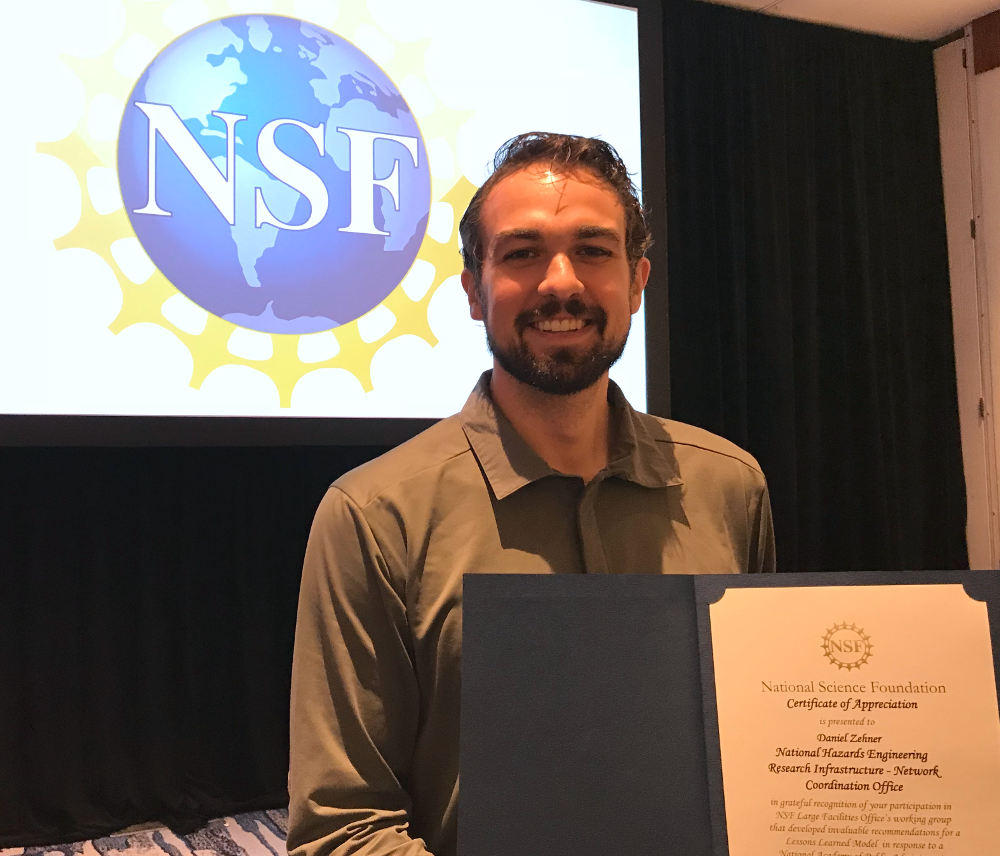 At the April 2018 Large Facilities workshop, Dan Zehner was honored for his contributions to the LFO's working group developing recommendations for a Lessons Learned Model in response to a National Academy of Public Administration (NAPA) recommendation.
For the NHERI NCO, Dan is the facility scheduling and operations coordinator. A mechanical engineer by training, Dan assists the NHERI EFs with the complexities of scheduling experiments. Dan is also the host of the DesignSafe Radio podcast, a weekly show featuring notable figures in natural hazards engineering.
The April workshop took place at the new NSF Headquarters in Alexandria, VA. This collaborative forum for NSF's Large Facilities, including the NHERI Experimental Facilities, provided participants with learning and information sharing opportunities.