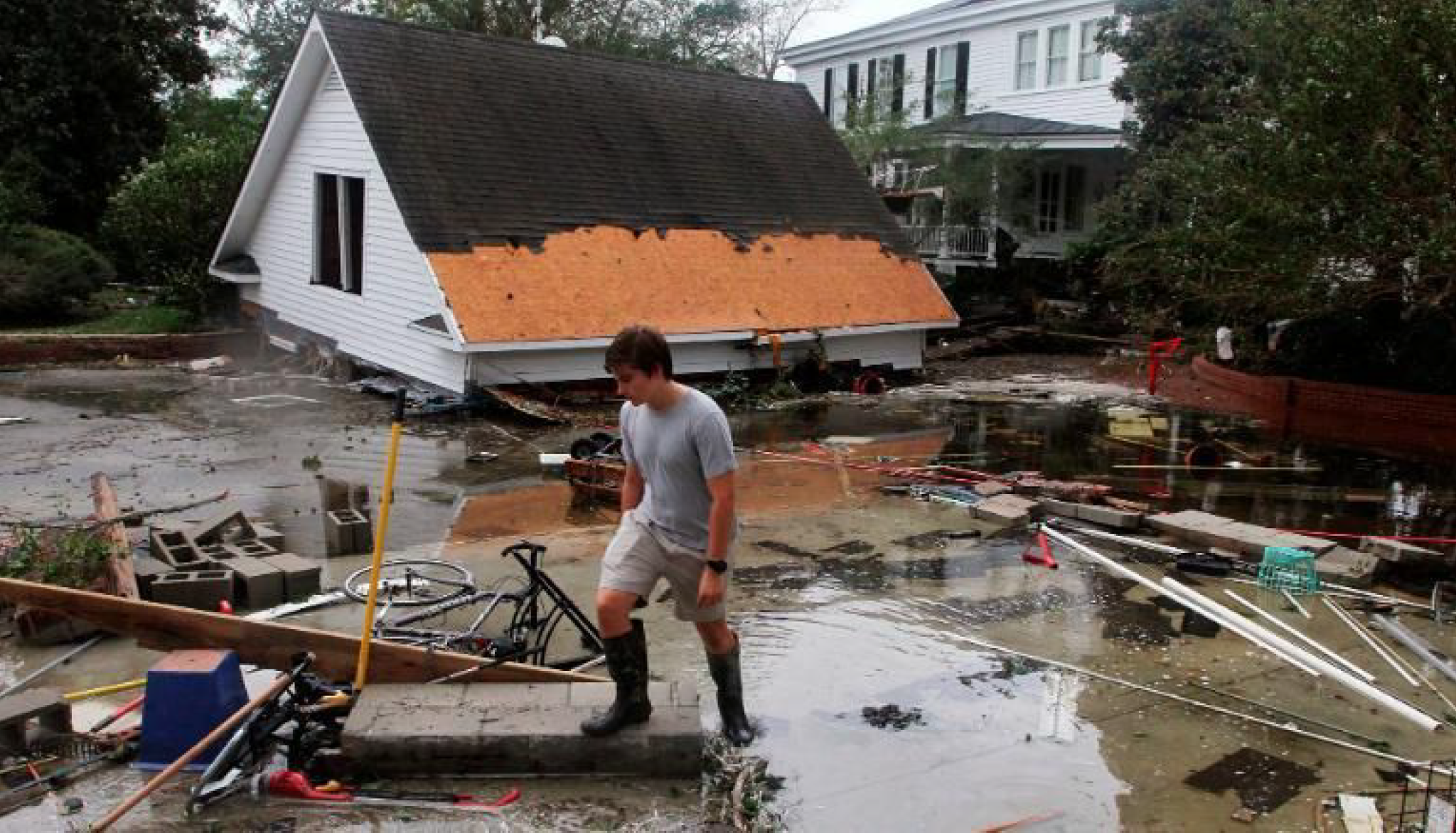 (Photo: Christina Maxouris and Hollie Silverman, CNN)
Read the WHDA Group report:
Preliminary Damage Report:
Hurricane Florence - 14 September 2018
Damage in North Carolina
David O. Prevatt and the University of Florida Wind Hazard Damage Assessment Group recently produced a preliminary damage report that focuses on the aftermath of Hurricane Florence, the storm that struck the Carolinas on 14 September 2018.
With extensive inland flooding, more than one million evacuees and moderate wind damage to structures, numerous coastal counties in North and South Carolina are now braced for many months of rebuilding and repairs to their infrastructure. "Our thoughts and support are with the people who have lost loved ones and who still may not be able to return to their flooded homes," Prevatt said.
Just twelve months ago, it was Florida, Puerto Rico and the US Virgin Islands that began the recovery following Hurricanes Irma and Maria. Hurricane Florence was much more of an inland flooding event than an extreme wind event. The storm stalled over the Carolinas producing between 30 - 50 inches of rainfall.
In the report, the team makes the case for natural hazards researchers to increase their engagement with the general public and all stakeholders. "Our voices ought to be heard now, in all conversations about building more resilient communities in North and South Carolina," Prevatt said.
The team looks forward to receiving your comments, questions and feedback on the work. Please disseminate this link freely to colleagues and communities who may be interested, particularly to people and stakeholders within the affected states.
DISCLAIMER:
This report was prepared from online sources by University of Florida civil engineering students in Prof. David O. Prevatt's Research Group. The study is done in parallel to our experimental research seeking to understand and quantify the strength of hurricanes and tornadoes and their impact on vulnerable wood-framed residential structures. Compilation of this information is part of student-learning objectives in forensic engineering and post-disaster damage investigation. Our research seeks to communicate and engage affected communities with timely discussion and conclusions related to damage caused by wind hazards. We believe that using this approach of "co-incident self-publication" of reports we will be able to reach communities immediately affected and share the latest research with them, when they are able to make choices during the rebuild and repair of their homes and businesses.
Please visit our website, http://windhazard.davidoprevatt.com, for additional information, and to download previous damage reports, as well as filed survey results conducted by our group. Dr. Prevatt and his colleagues have published several papers on recent violent tornadoes that struck Tuscaloosa, AL, Joplin, MO, and Moore, OK. His group has also inspected damaged structures and compiled reports on tornadoes that occur in Florida. Information is also available on the research at www.davidoprevatt.com.
Your questions and comments on any aspects of our work are most welcome. Please direct your enquiries to graduate research assistant Rodrigo Castillo-Perez, who can be reached at rcastilloperez@ufl.edu.