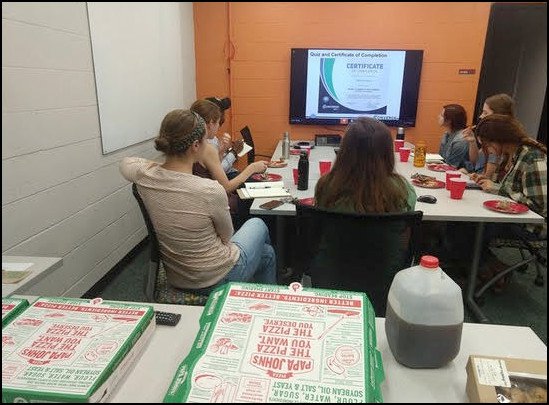 Researchers at North Carolina State University participated in the recent CONVERGE training module demonstration webinar.
Boulder, CO, November 13, 2019 — The Natural Hazards Center at the University of Colorado Boulder has released the CONVERGE Social Vulnerability and Disasters Training Module. The module is the first in a series of online trainings that can assist natural hazards researchers from a range of disciplines. The module, which draws on numerous disaster studies, will also be useful to early responders, such as engineers and disaster relief personnel, in applying social science best practices to rapid reconnaissance research.
"The team worked for several months developing and testing this module," said Lori Peek, principal investigator of the NSF-funded CONVERGE initiative. "Educators, students and researchers have already completed the module," she added. "Our goal is to share knowledge and spark innovative research on potentially vulnerable populations in disaster."
The free module is available on the CONVERGE website. CONVERGE is a component of the NSF-funded Natural Hazards Engineering Research Infrastructure, known as NHERI.
A resource for the disaster workforce
For those new to social science research, the CONVERGE team recommends viewing a brief demonstration video, which details the broader vision for CONVERGE training modules, as well as specific tips for how professionals can integrate the Social Vulnerability module into their work.
The Social Vulnerability module and upcoming modules will accelerate the training of a diverse hazards and disaster workforce. The interactive, 30- to 60-minute courses will cover a variety of topics that researchers and practitioners can use to quickly background themselves on conducting extreme events research.
After successfully completing the modules, users can take a short quiz to receive a certificate of completion, which makes them useful for classroom assignments and other educational purposes.
The CONVERGE team will be at the annual AGU Meeting in San Francisco, Dec. 9-13. Attendees are encouraged to come to the NHERI booth and meet with CONVERGE researcher Rachel Adams, who helped lead the design and development of the Social Vulnerability and Disasters module. Adams can answer questions and provide details about ways the new training module and other products can help your organization.
"We've received a lot of positive feedback and enthusiasm surrounding the upcoming modules," Adams said. "A number of engineering students have expressed their desire to apply their newfound knowledge about the social aspects of disaster vulnerability to inform their future research endeavors."
For more information, visit the CONVERGE training modules website. To receive updates and information on new training modules and other resources, please subscribe to the CONVERGE mailing list.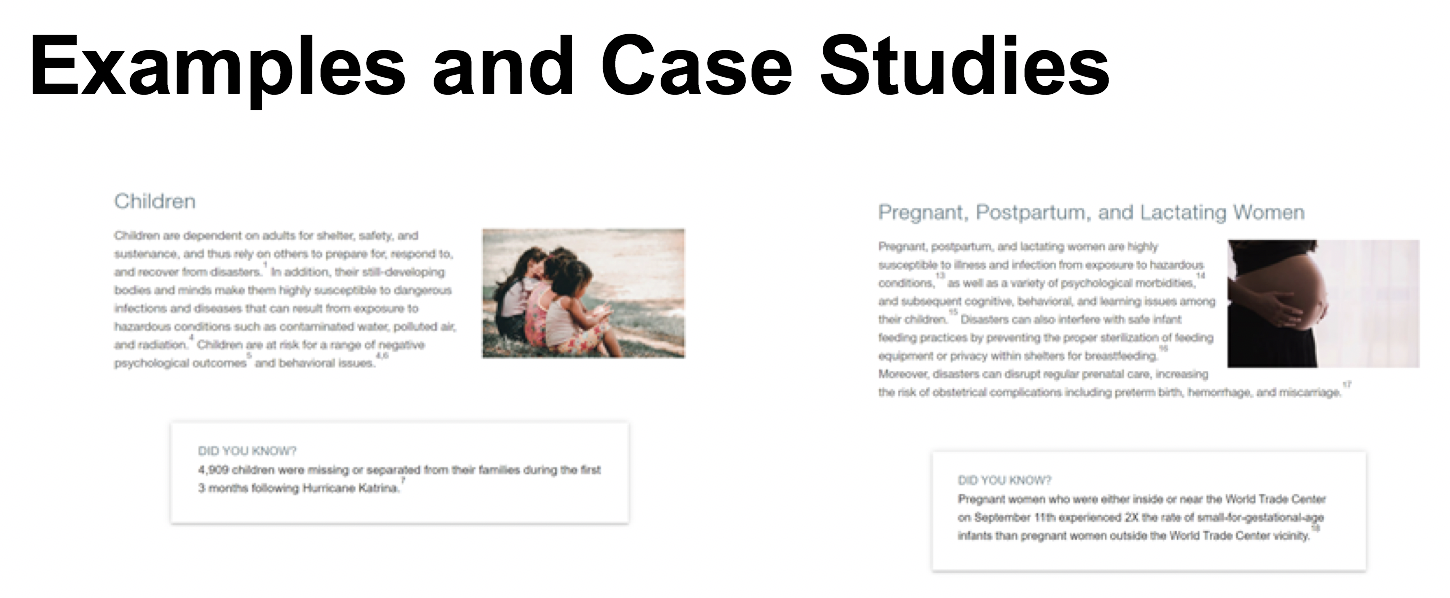 The CONVERGE training module provides insights for researching vulnerable populations in disasters.
---
About the NHERI network. The Natural Hazards Engineering Research Infrastructure (NHERI) is a distributed, multi-user, national facility that provides the natural hazards engineering community with state-of-the-art research infrastructure. Funded by the National Science Foundation, NHERI enables researchers to explore and test ground-breaking concepts to protect homes, businesses, and infrastructure lifelines from the impacts of earthquake, wind, and water hazards, enabling innovations to help prevent natural hazards from becoming societal disasters.
The research infrastructure includes earthquake and wind engineering experimental facilities, cyberinfrastructure, computational modeling and simulation tools, social science resources, research data, and expert personnel. When coupled with training and mentoring initiatives and community outreach, NHERI facilitates research and educational advances that contribute knowledge and innovation toward improving the resiliency of the nation's civil infrastructure to withstand natural hazards.
---
Contact:
Lori Peek
Professor Sociology
Director, Natural Hazards Center
Principal Investigator, NHERI CONVERGE facility
University of Colorado Boulder
Lori.Peek@colorado.edu
303-492-9061