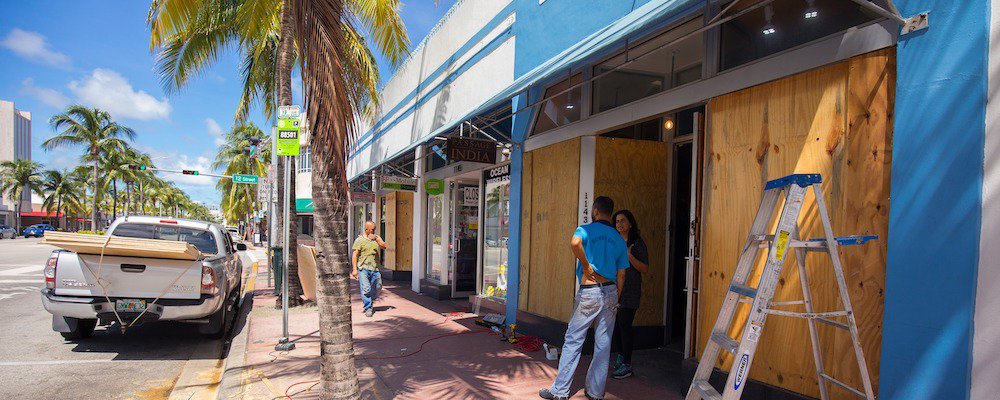 Shop owners in Miami Beach brace for Hurricane Irma in 2017.    Source: Shutterstock Images.
The Natural Hazards Center is excited to announce a partnership with the Federal Emergency Management Agency and the National Science Foundation to create the Mitigation Matters Research Program — a new small grant initiative that will enable innovative natural hazards mitigation research.
The program prioritizes new research proposals that address the social, behavioral, and economic aspects of mitigation or entail interdisciplinary approaches on the intersection between humans, hazards risk, and the built environment. Research on how to translate existing evidence on persuasive communication, decision-making, and risk aversion into a hazards mitigation framework is also encouraged.
Proposals for the Mitigation Matters Research Program will be solicited twice each year. The first call for submissions is now open and will be accepted through October 1, 2019 at 7:00 p.m. Eastern.
The next round of proposals will be solicited early in 2020. More about the initiative's philosophy, definitions, and submission process is available on the Natural Hazards Center Mitigation Matters Research program webpages.