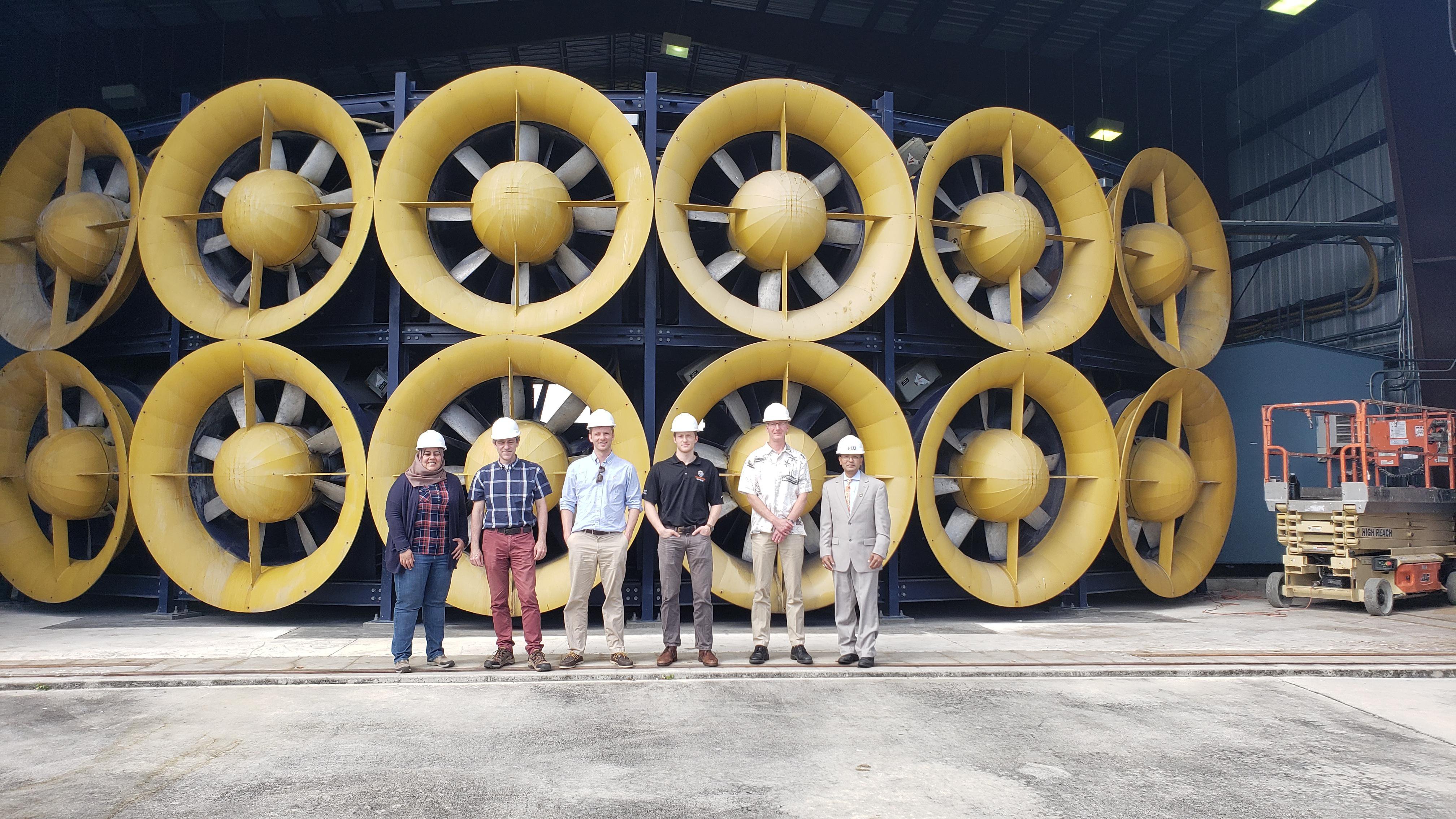 (Above) Faculty and students during the February field trip to South Florida and the WoW facility.  Pictured from left to right: 
Amal Elawady, Assistant Professor, FIU
Pedro Lomonaco, HWRL Director and NHERI EF co-PI, OSU
Chris O'Day, Graduate Student, OSU
Kiernan Kelty, Graduate Student, OSU
Daniel Cox, Professor and NHERI PI, OSU
Arindam Chowdhury, Professor and NHERI PI, FIU
In March 2020, faculty and students from the NHERI at OSU experimental facility traveled to Miami for a first-hand look at the NHERI Wall of Wind (WoW). The purpose of the field trip was to understand operations and research capabilities for the WoW. Both teams look forward to facility enhancements for NHERI 2.0 (Years 6-10) that will support NSF-funded wind-surge and wave research.
"It is a great opportunity when students and staff from one specialized discipline get to directly interface with folks from a different field," says Dan Cox, PI of the NHERI at OSU facility. "Experiencing a research facility first-hand is definitely more meaningful than watching it via video."