Opens in a new window
Opens an external site
Opens an external site in a new window
Opens an external site in a new window
Learning post-disaster reconnaissance at the University of Washington
NHERI REU students learn how natural hazards researchers perform data reconnaissance after a natural hazards event
Published on June 14, 2021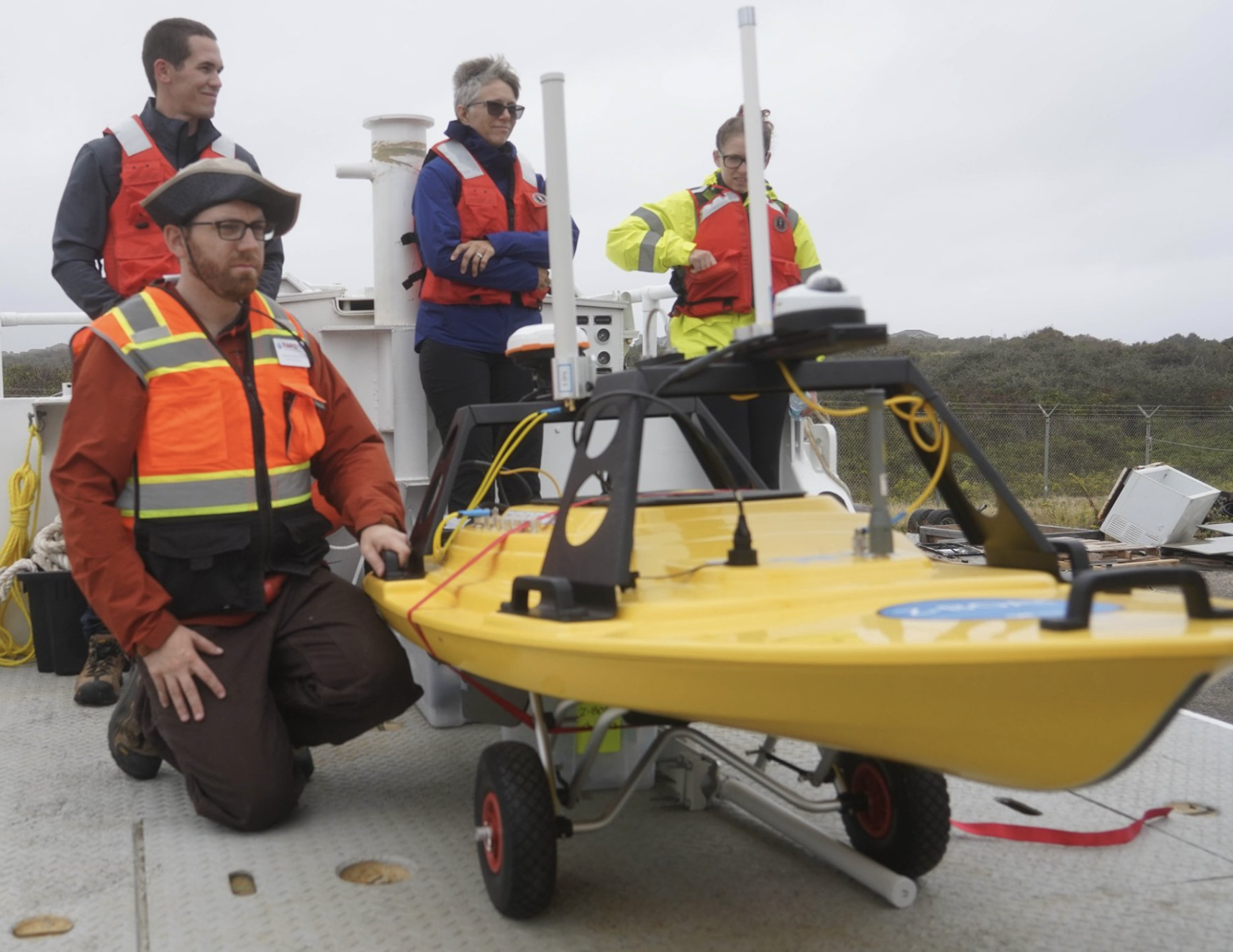 This summer, two NHERI REU students are spending ten weeks as virtual researchers at the RAPID Natural Hazards Reconnaissance facility, headquartered at the University of Washington. They'll explore NHERI's suite of RAPID data collection equipment and complete a research project that they'll present in person at the NHERI REU Research Symposium in August 2021.
Chidi Onyekwelu is a sophomore engineering student at Howard University, and Kaylie Mattingly is a senior civil engineering major at the University of Washington. Tyler Waggle, a United States Marine Corps veteran, minors in computer engineering at Seattle Pacific University.
The three will become familiar with the amazing suite of equipment the NHERI RAPID provides for studying damage caused by earthquakes, tsunamis, landslides, hurricanes and storm surge. The students will work with NHERI researchers who deploy tools like unmanned arial systems (UAS), sophisticated cameras and lidar scanners — and a watercraft with echo-sounding capabilities called the Z-boat.
They'll also learn how researchers collect post-event data with the RApp software tool. The RAPID site developed RApp for its users to identify, capture, aggregate, organize, store and manage reconnaissance data. This valuable — and perishable – information is vital for researchers studying resilience in fields such as social science, engineering and geoscience.
After a summer at the NHERI RAPID facility, our REU students will have a fundamental understanding of natural hazards reconnaissance, from data collection through analysis.
Keep up with NHERI's 2021 REU students on Twitter and Instagram.