Interested in discovering the research underway at NHERI facilities?
Responding to feedback from facility managers, network governance groups, as well as current and prospective users, the NHERI Network Coordination Office has created a new version of the Facility Scheduling Dashboard application.
The application provides up-to-date information about projects and experiments taking place around the network
The updated Facility Scheduling Dashboard serves several purposes:
NHERI facilities use the Dashboard to schedule usage and provide current information on the status of their site's projects.
Current and prospective facility users can use it to view laboratory availability.
In addition, the dashboard provides the general public a window on the research underway in our NSF-funded network.
The Dashboard is housed on the University of Texas TACC server, which supports NHERI DesignSafe applications. Be sure to bookmark this web-based tool and check back for regular updates on facility experiments.
The NCO will be rolling out phased updates to the Dashboard. Stay tuned!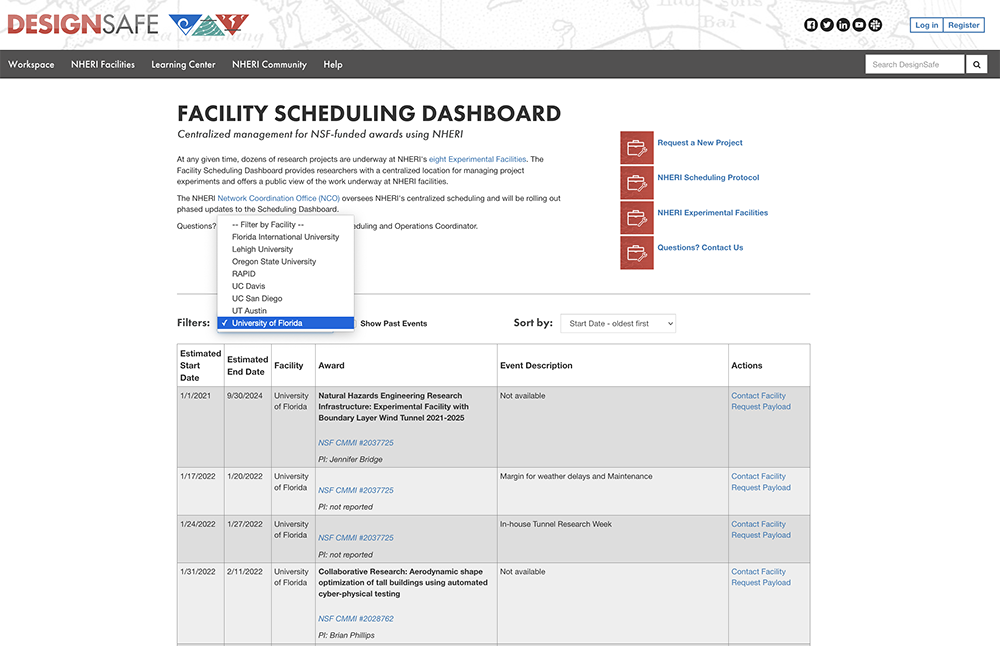 The Scheduling Dashboard application was constructed by the NCO software developer with valuable support from the DesignSafe Cyberinfrastructure team.