Opens in a new window
Opens an external site
Opens an external site in a new window
Opens an external site in a new window
NHERI STORIES: DIVERSE PATHS TO ENGINEERING
NHERI Undergraduate Research Inspires Budding Engineer to Pursue a career in Natural Hazards
Published on May 31, 2023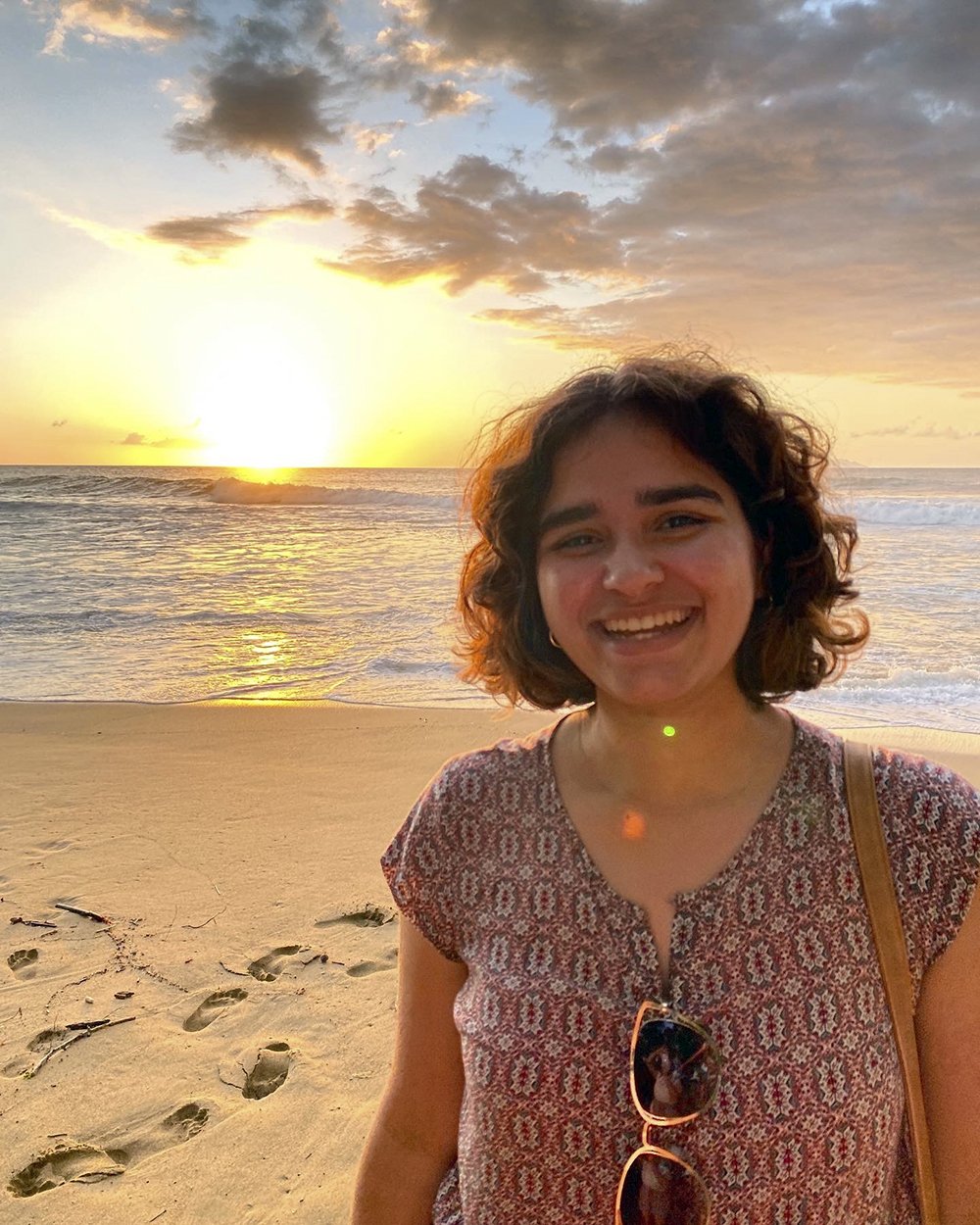 Daleen Torres-Burgos
University of Puerto Rico-Mayaguez
Senior engineering major
---
It would be an understatement to say that Daleen Torres-Burgos enjoys conducting research in natural hazards. The civil engineering major from Puerto Rico has participated in two NHERI REU programs — one at Lehigh University in 2021 and another at the University of Florida in 2022. And in the fall of 2023, she begins her PhD in wind engineering at the University of Florida.
"As student, I saw so many open research questions in wind engineering. That intrigued me. Also, my experiences here in Puerto Rico, with hurricanes, made me want to explore the wind-related aspect of engineering."
Torres-Burgos' upcoming research assistantship at UF is part of a new, multi-million-dollar, NSF-funded wind-and-water research facility. It is called NICHE, the National Full-Scale Testing Infrastructure for Community Hardening in Extreme Wind, Surge, and Wave Events. Her PhD advisors will be prominent UF faculty Forrest Masters and Kurtis Gurley.
In fact, it was the opportunity to work on the NSF-funded NICHE project that solidified her decision to pursue her graduate degree at the University of Florida. "That was the most influential factor," she says. "I'm excited to be a part of the creation of a whole new research facility for natural hazards," says the enthusiastic Torres-Burgos, who prefers to go by 'Daleen.'
Living with hurricanes. In 2017, Daleen's home was spared major damage when Hurricane Maria struck Puerto Rico as a Category 4 storm. Nevertheless, she and her family spent two weeks without water — and six without electricity.
"It was a really tough hurricane," she recalls. "The hurricane itself was scary. But what was most scary was losing communications. And seeing how the communities around me were affected by different hazards — like landslides and flooding; it wasn't just wind. So, working in natural hazards research is really fulfilling for me, simply because I know how natural hazards affect people directly. I've seen it. And that's one reason I'm so passionate about the topic."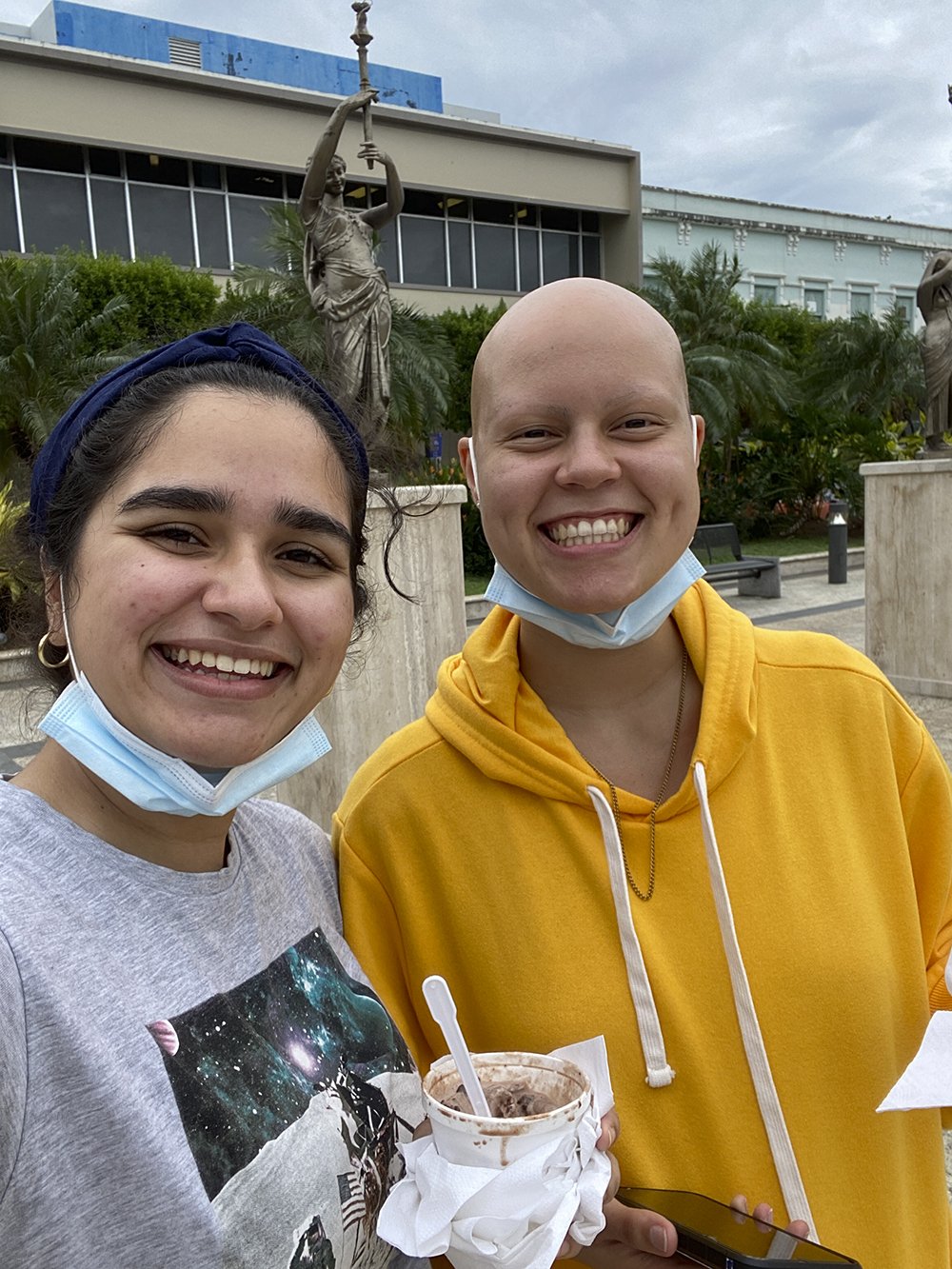 Daleen with friend Cindy Negron, who is a 2023 NHERI REU student at the University of Florida.
Wind profile analysis. During her REU at the University of Florida, working with mentors Professor Kurtis Gurley and PhD student Mariel Ojeda-Tuz, Daleen took a deep dive into wind profile analysis. A wind profile, expressed as a graph or equation, expresses how wind speed and direction change as you move higher up in the atmosphere. Wind tunnel facilities use specific "target" wind profiles to test how structures perform under wind loads. Her task was to analyze higher order wind profiles, which consider complexities such as turbulence intensity, gustiness, and wind shear.
"The REU research left me feeling very prepared for data analysis, and I learned a lot working with Matlab," she says. "And the people I met at UF were very, very kind." She had weekly meetings with Professor Gurley. "He was always very helpful explaining the more difficult and challenging concepts." Daleen was also excited to have a Latina PhD mentor, Mariel Ojeda-Tuz. "Mariel and I shared a language and a similar cultural background. She showed me how experiments are run in the UF Boundary Layer Wind Tunnel."
Forging a career in natural hazards. It's not simply experience with hurricanes and the damage they cause that inspired Daleen to pursue a career natural hazards engineering. "The fact that you're using your engineering skills to help build a more resilient society and indirectly help future communities — it is exciting. You get to make a tiny footprint," she says. "You help create cities that last. You help save lives. You create a sense of security in society, indirectly helping people feel more secure and safe in their environments."
She advises fellow engineering undergraduate to be curious and to show interest by asking lots of questions – not just to clarify, but to go deeper, to gain insight into fundamental engineering problems. "And never underestimate networking," she says. "You never know. It's a small world, especially in research. Seek out opportunities. Don't limit yourself."
 
The 2022 REU cohort in the control room of the UF Boundary Layer Wind Tunnel. From left: Bora Haller, Daleen Torres-Burgos, Lindsay Trask, and UF faculty mentor Kurtis Gurley.
 
Daleen Torres-Burgos (left) with fellow REU student Lindsay Trask and their PhD mentor, Mariel Ojeda-Tuz.