Opens in a new window
Opens an external site
Opens an external site in a new window
Opens an external site in a new window
National Testing Facility for Enhancing Wind Resiliency of Infrastructure in Tornado-Downburst-Gust Front Events (NEWRITE)
---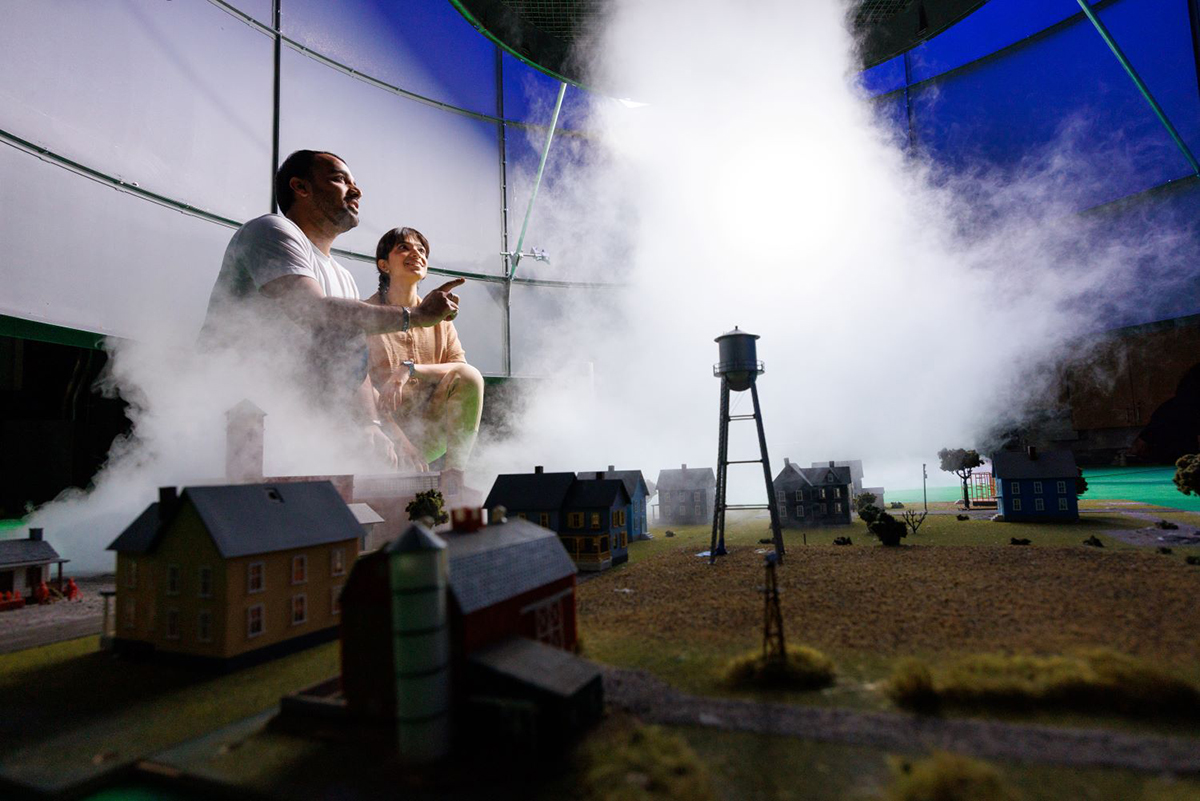 Iowa State's Tornado/Microburst Simulator has been in operation since 2005. It has helped Partha Sarkar and other researchers learn more about the wind loads created by tornadoes so engineers can design buildings that can stand up to windstorms. Pictured with the simulator are doctoral students, left to right, Nayan Deep Tiwari and Mahtab Goudarzi. Photos by Ryan Riley/ISU College of Engineering.
Overview
An Iowa State University-led research team recently secured a four-year, $14 million grant from the U.S. National Science Foundation (NSF) to design and plan a National Testing Facility for Enhancing Wind Resiliency of Infrastructure in Tornado-Downburst-Gust Front Events, or NEWRITE.
The NEWRITE award is a component of the NSF-funded Natural Hazards Engineering Research Infrastructure, or NHERI, a national network of experimental facilities dedicated to reducing damage from natural hazards.
---
NEWRITE Team
Partha Sarkar, principal investigator for the proposed facility – Iowa State University
Alice Alipour, Bill Gallus, Paul Kremer, Anupam Sharma and Sri Sritharan – Iowa State University
Nigel Kaye – Clemson University
Guirong (Grace) Yan – Missouri University of Science and Technology
Luca Caracoglia – Northeastern University
Delong Zuo – Texas Tech University
R. Panneer Selvam – University of Arkansas
David Prevatt – University of Florida
Dorothy Reed – University of Washington
Leigh Orf – University of Wisconsin