Structural Health Monitoring Framework (Sajedi and Liang 2019)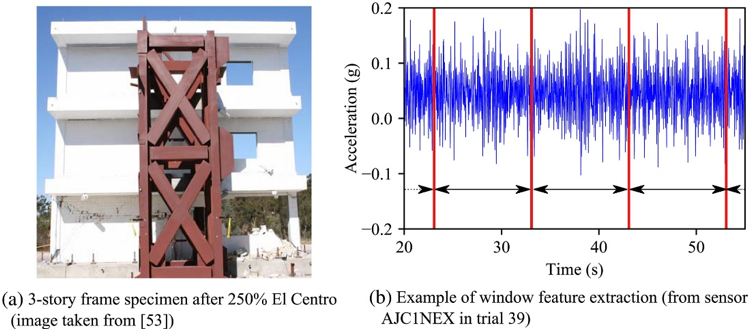 Recent work by researchers from the University of Buffalo has shown the value of continuing to preserve and provide access to legacy data from NEES through the DesignSafe Data Depot. Seyed Omid Sajedi and Xiao Liang (2019) repurposed shake table experimental data from "Seismic Performance Assessment and Retrofit of Non-Ductile RC Frames with Infill Walls" (Shing et. al. 2007) to evaluate the effectiveness of a structural health monitoring framework they developed. This framework identifies the existence, probable location, and severity of damage in a structure following an earthquake, and has the potential to provide information about building damage accurately, dependably, and quickly for the affected communities. The researchers found that reusing the data was significant for informing their own understanding of accurately simulating real signals, developing benchmarks to evaluate structural health with models developed with machine learning/AI, and even finding a new interest and wanting to continue research in vibration-based structural health monitoring.
Publication Reusing Data:
Sajedi, S.O. and Liang, X. (2019) "A Data-Driven Framework for Near Real-Time and Robust Damage Diagnosis of Building Structures." Structural Control and Health Monitoring, 27(3), e2488, https://doi.org/10.1002/stc.2488.
Dataset Reused:
Shing et al. 2007 "Seismic Performance Assessment and Retrofit of Non-Ductile RC Frames with Infill Walls" www.designsafe-ci.org/data/browser/public/nees.public/NEES-2007-0422.groups