Opens in a new window
Opens an external site
Opens an external site in a new window
Opens an external site in a new window
From the Director
Published on January 13, 2021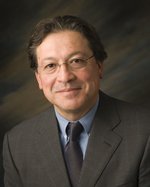 Dear Colleagues,
Despite significant challenges under COVID-19 conditions, all NHERI components have continued to support the efforts of researchers under the restrictions imposed by their institutions to insure the health and safety of all.
I am pleased to note that network efforts in 2020 have been significant, culminating in December with two virtual meetings under the partnerships with EUCENTRE (Italy) and NIED/E-Defense (Japan) attended by almost 150 participants from around the globe.
In another significant achievement in 2020, research highlights from the past five years were showcased in the NHERI Impact 2020 book, published in October. It contains high-impact projects from all NHERI facilities, research that was conducted by faculty at universities throughout the United States.
Last year also saw the publication of the second version of the NHERI Science Plan providing the researchers with a roadmap for research using the NHERI facilities that improves the resilience of our civil infrastructure against earthquakes, windstorms, tsunamis and storm surge.
Besides research support, in the latter portion of the year, NHERI facilities have been active in user outreach and training. Since September 2020 alone, our EFs have offered over two dozen workshops, tutorials, and webinars. Additionally, the NHERI SimCenter stepped up to provide a winter session of its popular software programming bootcamp.
Also, culminating in 2020, NHERI facilities published 15 articles in the journal, Frontiers in Built Environment. The articles became a research topic called Natural Hazards Engineering Research Infrastructure — which is now an E-book. I applaud the efforts of the more than 100 authors who contributed to this collection.
As you will read in this issue of our newsletter, our Experimental Facilities remain focused on their missions, despite COVID-19.
The NHERI at UC San Diego team continues its work on the complex task of upgrading the LHPOST shake table to shake with six degrees of freedom.
The Florida International University EF, which has a well-established outreach program, engaged in virtual offerings to provide as much value as an in-person event.
An interdisciplinary team, including faculty, staff and students from CONVERGE, DesignSafe and the RAPID facility, rolled out a new data model for natural hazards field research. Social and behavioral scientists, engineers, and members of interdisciplinary teams now have this data model for use independently or in collaborative projects.
In other recent developments, the Education and Community Outreach (ECO) team is helping turn the successful Summer Institute one-on- one virtual meetings into a year-round offering for connecting researchers to experimental facilities.
The NHERI NCO also sponsored an exhibitor's booth at the 2020 AGU Fall Meeting, which enabled us to share our capabilities with researchers focused on environmental and geotechnical problems.
Perhaps because our work focuses on mitigating damage from natural hazards, our network members are especially forward-thinking and resilient. The year 2021 promises to be another year of world-changing research and innovative outreach.
Julio Ramirez, Director NHERI Network Coordination Office