Opens in a new window
Opens an external site
Opens an external site in a new window
Opens an external site in a new window
NHERI Graduate Student Council
2023 Mini-Conference
Thank you to the NHERI GSC members who participated in the 2023 Mini-Conference. Below is a link to the inaugural NHERI GSC Mini-Conference Proceedings that contain all abstracts of members who presented at this year's virtual event.
---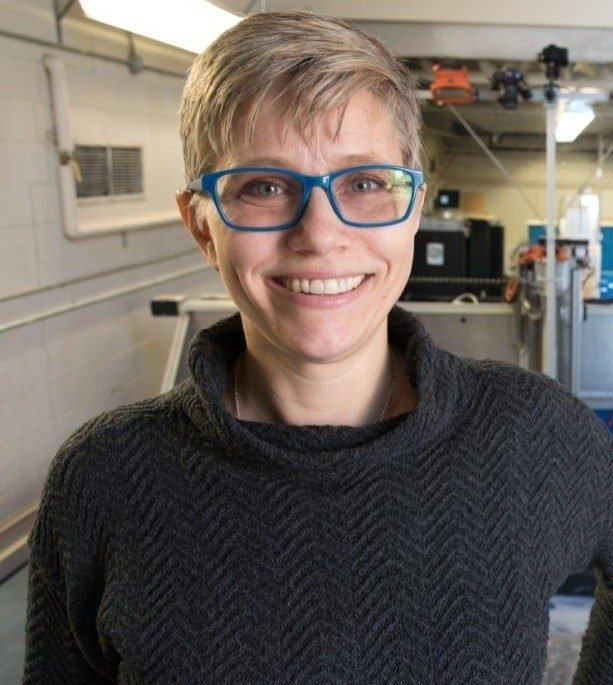 We are excited to announce that our keynote speaker will be Dr. Jennifer L. Irish from Virginia Tech University, Department of Civil & Environmental Engineering!
Updates 
In addition to a short presentation, our keynote speaker, Jennifer L. Irish, from Virginia Tech University, Department of Civil & Environmental Engineering, will also host a career-oriented Q&A. We are hoping to collect questions in advance to make as much time for our speaker as possible. Please share any questions you would like to ask our keynote speaker about transitioning to faculty roles, career development, prospective work in the natural hazards field, interdisciplinarity, or any other topics you feel would be interesting during this session. Submit questions here: https://bit.ly/2023NHERIGSC_KeynoteQuestions(opens a new window)
---
Program Information 
The NHERI Graduate Student Council is excited to announce our Inaugural NHERI GSC Mini-Conference.
This fully virtual one-day conference aims to bring together graduate students in the field of natural hazards to present original, multidisciplinary research. Accepted poster and paper presentations include novel approaches to methods, empirical research, and interdisciplinary work from graduate student researchers including geotechnical engineers, structural engineers, sociologists, demographers, computer scientists, and other disciplines. Attendees will also have opportunities to network and find potential collaborators during sessions.
The NHERI GSC Mini-Conference will run from 10:00am-5:00pm CT on Friday, May 26, 2023.
For a full schedule of events on the program, please click the link below.
---
Eligibility 
Anyone is welcome to attend the NHERI GSC Mini-Conference, including NHERI GSC members, non-member graduate students, faculty, administrators, industry professionals, or others interested in hearing about innovative, multidisciplinary research in the natural hazards field.
All registrants will receive a link to attend the virtual mini-conference following successful registration. We expect all attendees to be respectful and adhere to the NHERI GSC Statement of Inclusivity.
---
Registration 
Registration for the NHERI GSC 2023 Mini-Conference is now closed. Registration for the 2024 Mini-Conference will open this fall.
---
Contact Us 
For questions, please contact the NHERI GSC Organizing Committee.