Opens in a new window
Opens an external site
Opens an external site in a new window
Opens an external site in a new window
SimCenter Welcomes Dr. Wael Elhaddad to the Development Team
Published on December 5, 2017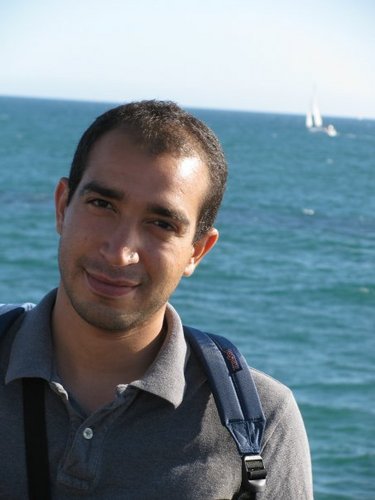 The NHERI SimCenter is pleased to announce that Wael Elhaddad, PhD, has joined the development team.
Dr. Elhaddad is an experienced software engineer formerly with the analytical modeling group in Bentley Systems, a software development company that provides software tools to facilitate the design and management of civil infrastructure.
He graduated from the University of Southern California with a PhD in structural engineering, where his main research focus was on nonlinear structural dynamics, structural control, and finite-element model updating.
His research in graduate school was inherently multidisciplinary, encompassing structural mechanics, scientific computing and high-performance computing.
This multidisciplinary approach has been extended in his career as a software engineer, where he has experience in cloud computing, machine learning, and efficient database management.
His combined experiences in academia and industry make him a valuable addition to the SimCenter development team.
The NHERI Computational Modeling and Simulation Center (SimCenter) provides researchers access to next-generation computational modeling and simulation software tools, user support, and educational materials needed to advance the capability to simulate the impact of natural hazards on structures, lifelines, and communities.
The SimCenter's cyberinfrastructure framework will allow collaborative simulations from various disciplines to be integrated, while accounting for probabilistic uncertainties.
More information about the NHERI SimCenter can be found at simcenter.designsafe-ci.org.