NHERI Diversity Initiative
---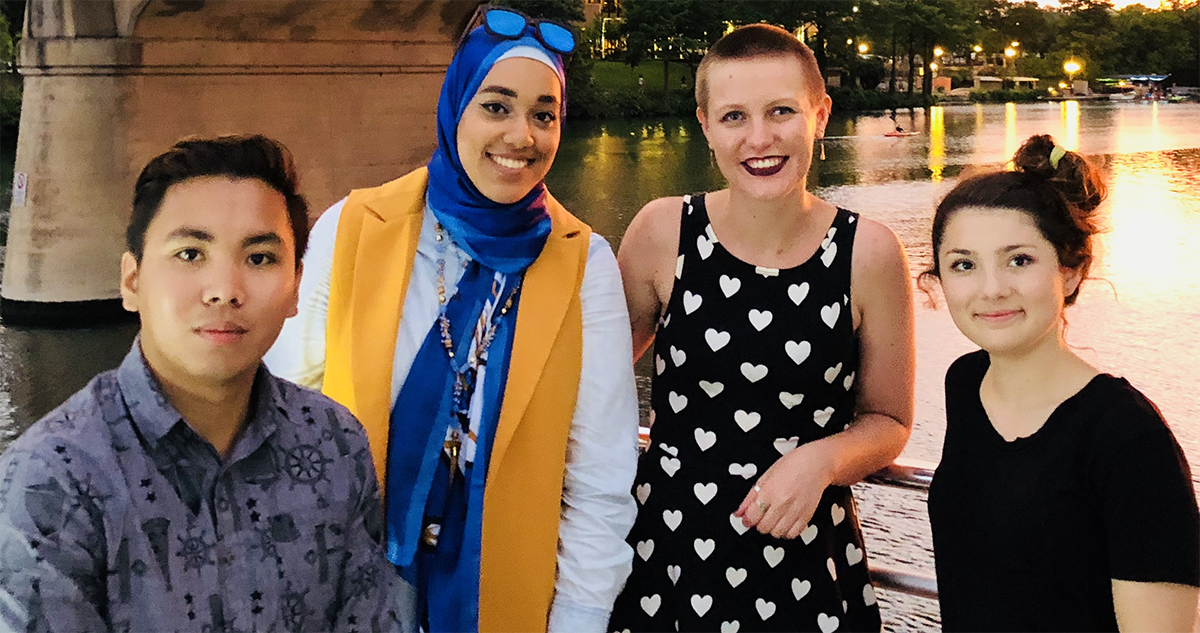 2019 NHERI REU participants on a river cruise near the University of Texas at Austin.
While NHERI has focused on broadening participation from its inception, the NHERI Diversity Initiative was launched in 2022. The purpose of the initiative is to encourage, monitor, and report diversity as well as promote diversity discussions and build a more diverse network. The initiative is multifaceted and includes several methods for broadening participation as well as supporting diversity, equity, and inclusion among participants, leadership, and presenters:
Gather demographic data from NHERI leadership and sites (PIs, research personnel, graduate students, program participants, presenters, etc.).
Host diversity and equity workshops for natural hazards engineering research community (i.e., NHERI REU Summer Program, NHERI Summer Institute, NHERI Graduate Student Council, and others). Workshop topics may include uncovering unconscious bias and ways to address, benefits to establishing a diverse research community, and recruiting and supporting diverse researchers and scientists.
Highlight diverse individuals in the NHERI communications channels and promote through social media.
Recruit diverse participants (gender, race/ethnicity, first-generation college student, geographic location, research level of university) through funded programs.
Recruit diverse presenters to workshops, especially at the NHERI Summer Institute, Researchers Workshop, NHERI Graduate Student Council, NHERI User Forum, and NHERI REU Summer Program).
In the first year of the initiative, the ECO piloted a demographic survey within the NHERI Network Coordination Office (NCO) and the University of Florida. In subsequent years, all NHERI sites and their NHERI paid staff will be included.
Below is the demographic data collected from the NCO in 2022. The NCO is the leadership hub for the NHERI network and includes the NHERI Council, NHERI User Forum, NHERI Technology Transfer Committee (TTC), NHERI Science Plan, NHERI Education and Community Outreach (ECO) and NHERI Communications. Each group within the NCO and the larger NHERI network are committed to supporting and ensuring diversity.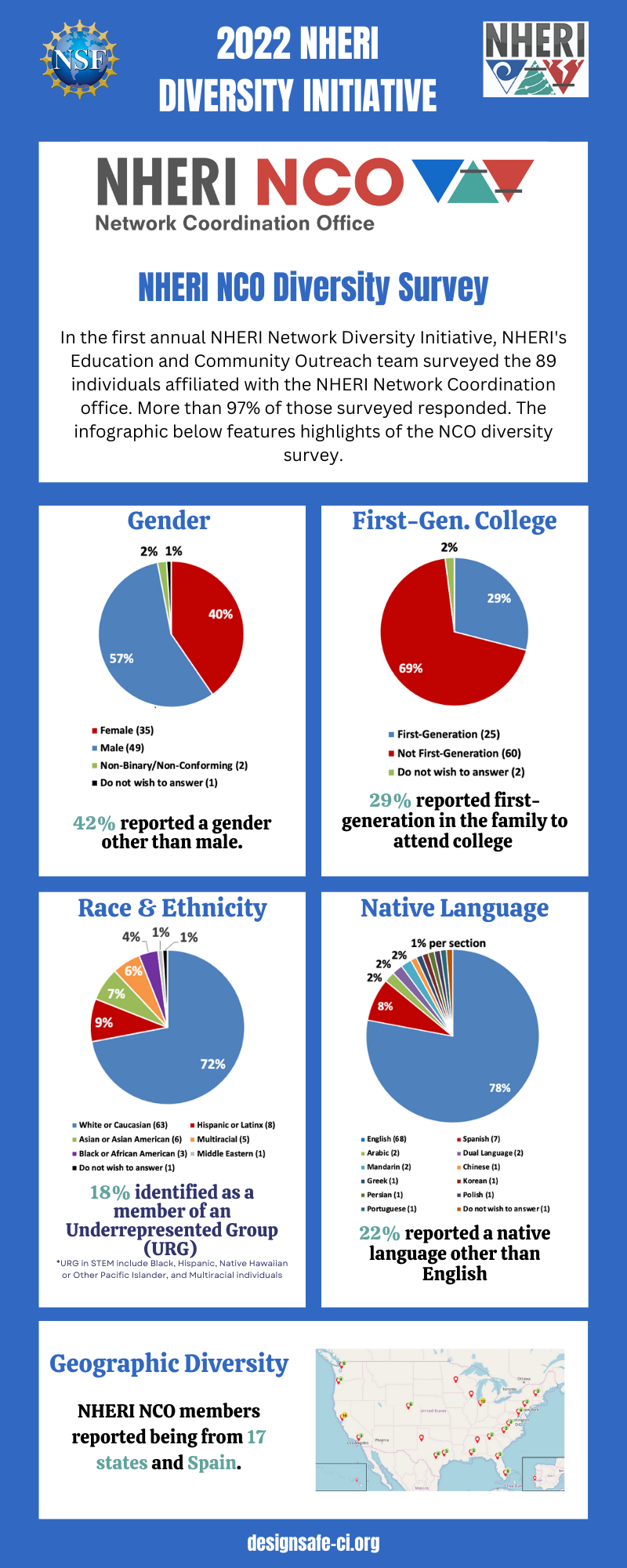 Contact Us
The Education and Community Outreach (ECO) and the ECO Committee develop the NHERI Diversity Survey. If you have questions about the survey, or the NHERI Diversity Initiative please email us at reu-request@designsafe-ci.org.