Opens in a new window
Opens an external site
Opens an external site in a new window
Opens an external site in a new window
Message from the Network Coordination Office
Published on November 27, 2018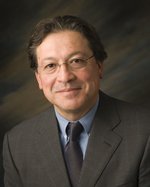 Greetings, everyone. We are pleased to report a number of positive developments in the area of international partnerships.
In addition to the letters of agreement signed in Year 1 between Purdue University on behalf of NHERI with the National Research Center on Earthquake Engineering (NCREE) of Taiwan and the National Research Institute for Earth Science and Disaster Resilience (NIED) of Japan, the NCO in Year 2 finalized a letter of agreement with the EUCENTRE Foundation at the University of Pavia, in Italy.
The first research planning meeting of this collaboration on earthquake engineering research was held Oct. 29, 2018 in Washington, DC, at the Embassy of Italy. The outcomes of the meeting, including the agreement, will be made available to the NHERI community at:
https://www.designsafe-ci.org/facilities/nco/partnerships/eucentre/
A second letter of agreement, currently under review by NSF, is in the coastal engineering area with the Wallingford Hydraulics Research Laboratory in the United Kingdom. Both the EUCENTRE and Wallingford agreements cover the important elements of access to facilities, research collaborations, data exchanges, and educational activities.
Under the NHERI and NIED agreement, two meetings were held. One was held on July 13-14, 2017 to establish the framework for the research collaboration and to sign the agreement. The second meeting was on Oct. 31 and Nov. 1, 2017 to kick-start the research planning under the collaboration. Reports from both meetings, including presentations, are posted here:
https://www.designsafe-ci.org/facilities/nco/partnerships/nied/
EUCENTRE and NHERI representatives during the October 2018 research planning meeting at the Italian Embassy in Washington, D.C.
Facilities Update
During this quarter the RAPID facility at the University of Washington in Seattle under the leadership of PI Joe Wartman officially began serving the needs of the NHERI community. Already at the end of this reporting period, 37 days of utilization by six different teams were reported.
The breadth of missions is impressive. It ranges from Alaska landslides to Hurricane Michael. This NHERI facility has also begun serving the needs of the coordinating teams for event reconnaissance teams with GEER and StEER in the geotechnical and structural engineering specialties, respectively.
Certainly, it is a great start, Congratulations are in order for Joe and his team!
Education and Community Outreach
The recruiting phase for the REU program in Year 3 has started! Applications for the Summer 2019 program will close Feb. 1, 2019. Letters of recommendation are also due at that time. Notification of decisions will be sent by March 2019.
After the extremely successful recruitment phase of the 2018 REU program, with more than 100 applications, the NCO has decided to once again try to support additional REU students partnering with the sites and to place three students at each component.
Apply now at:
https://www.designsafe-ci.org/learning-center/reu/
Plans are being developed for the third NHERI Summer Institute, June 5-7, 2019, in San Antonio, Texas. Stay tuned!